The Bradford Central School District will have a 2-hour delay on Tuesday, January 18th. If your child is in the TTS program, this will start at 10:00 AM. Thank you.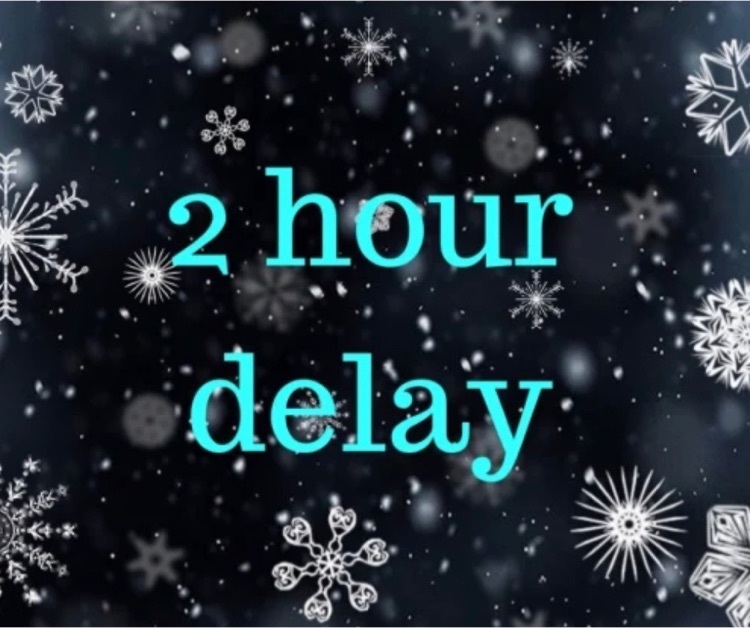 Hope everyone is enjoying all of this snow on MLK Day.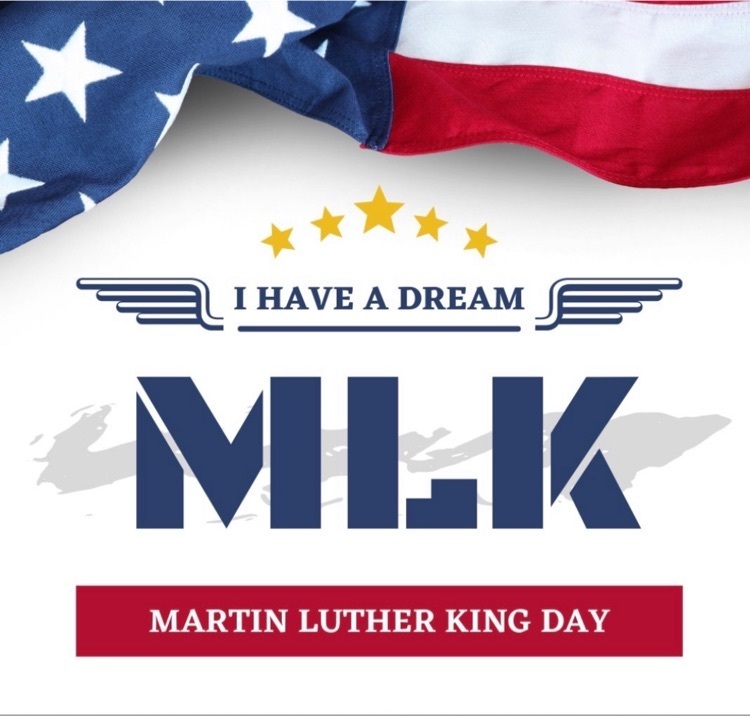 Thank you to everyone for the donation of pet supplies which will now be distributed to our local SPCA shelters in memory of Betty White.

Dear BCS Community, There will be a COVID-19 vaccination clinic held at the school tomorrow, Friday, January 14th, between 3:30 - 6:30 PM. Anyone age 5 and over can attend this clinic and receive a 1st, 2nd or booster shot. The school still has rapid COVID-19 testing kits available for distribution to families of our students. If you would like a testing kit please contact the school and one will be made available for you. Thank you.

We are looking at a chilly morning BCS. Please dress for the conditions. If helpful, remain inside until you see the school bus approaching, so as to avoid a lengthy stay outside. Only 162 more days until summer officially starts.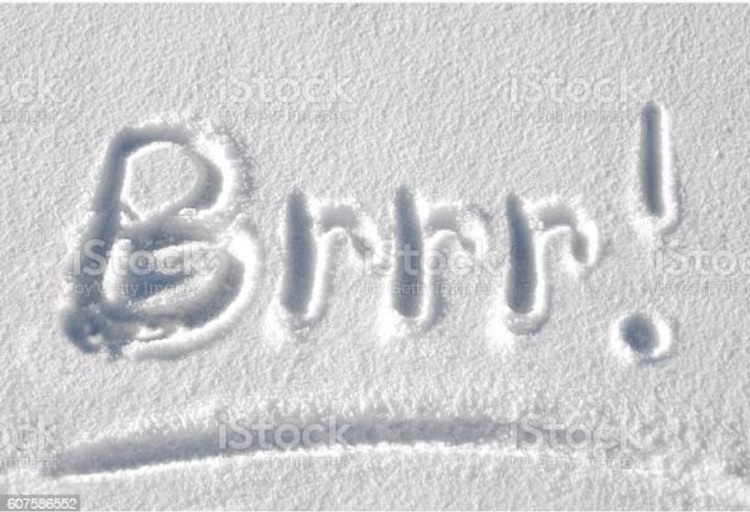 Vaccine Clinic, January 14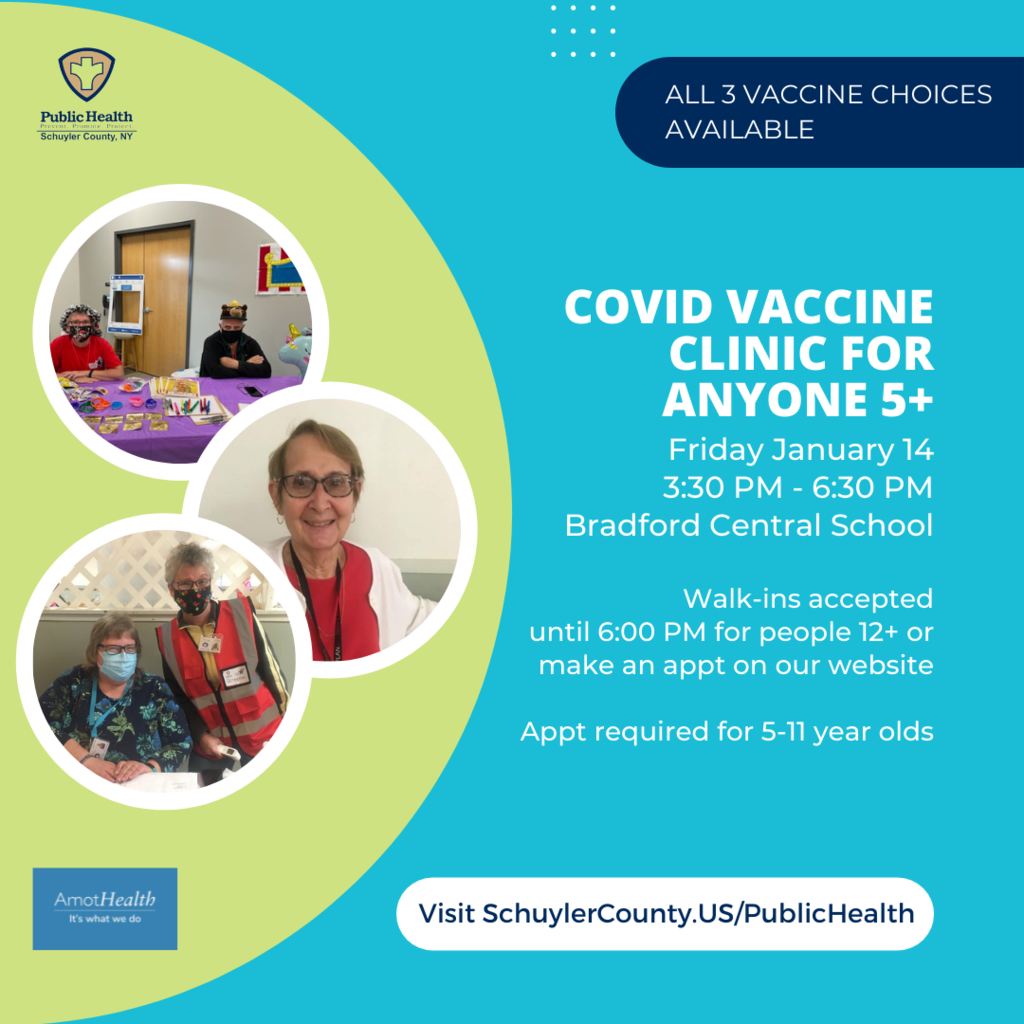 There is a special vaccination clinic being offered tomorrow in Bath, NY from 12:00 - 6:00 PM.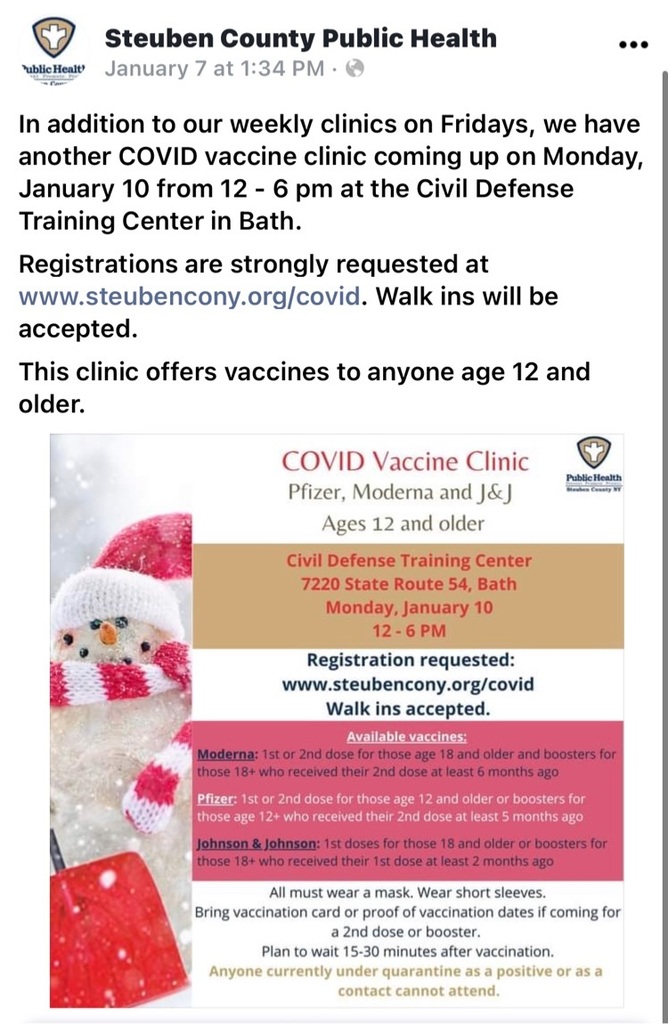 Reminder to all seniors and parents of seniors that all senior photos, baby photos, and senior information are due 2 weeks from today, January 21, 2021. Items not submitted will not be included in the yearbook as these pages must be completed for final submission. All forms and information are available on the Seniors page of the Lamoka Log website:
https://sites.google.com/bradfordcsd.org/lamoka-log-yearbook/seniors
Please contact a yearbook advisor at
yearbook@bradfordcsd.org
with any questions.

Reminder that if you have a child who attends BCS, a COVID rapid testing kit can be picked up at the school today and tomorrow between 4:30-6:30pm. Please enter at the far side of the building where buses drop-off and pick-up students. You can also call the school and arrange for a time to come in and pick-up your testing kit in person. Thank you.

Dear BCS Parents/Guardians, Below is a link to an instructional video on how to properly administer the iHealth COVID-19 test, which is now available for all students who attend BCS. Thank you.
https://youtu.be/qBt_H4Gc-rU

Please read the following COVID-19 update from Superintendent John Marshall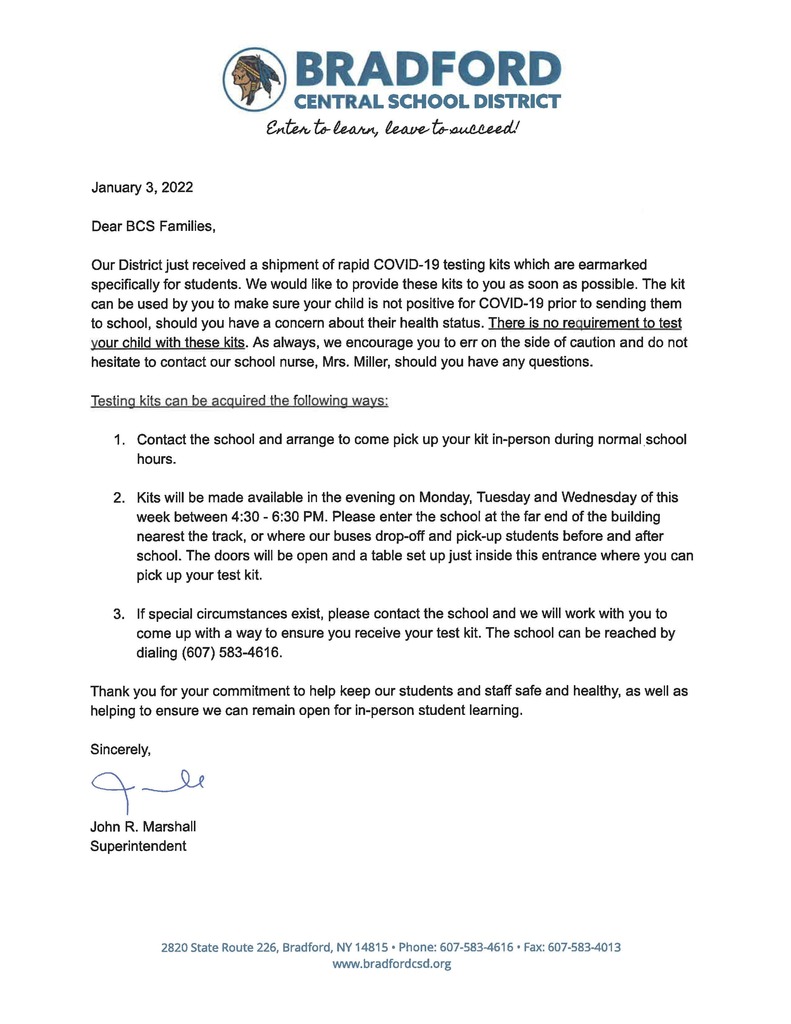 Dear BCS Parents/Guardians, As we begin to focus on the return to school from our holiday break, I wanted to remind everyone of the importance of screening for COVID symptoms before sending your child to school. If your child is displaying symptoms, do not just assume they have a cold. Please keep your child home and get in touch with our school nurse. We have plenty of rapid tests which we can use to either rule out, or detect the COVID virus. Let's make sure we do everything we can to keep people safe, infection rates down and our school open for in-person learning. Go Braves! John Marshall Superintendent

Happy New Year BCS! Let's keep building on all of our recent success. We have soaring graduation rates, increased proficiency on state assessments, a blossoming athletic partnership, enhanced facilities and most importantly, strong support from our community, families, staff and students. 2022 is going to be an amazing year for us!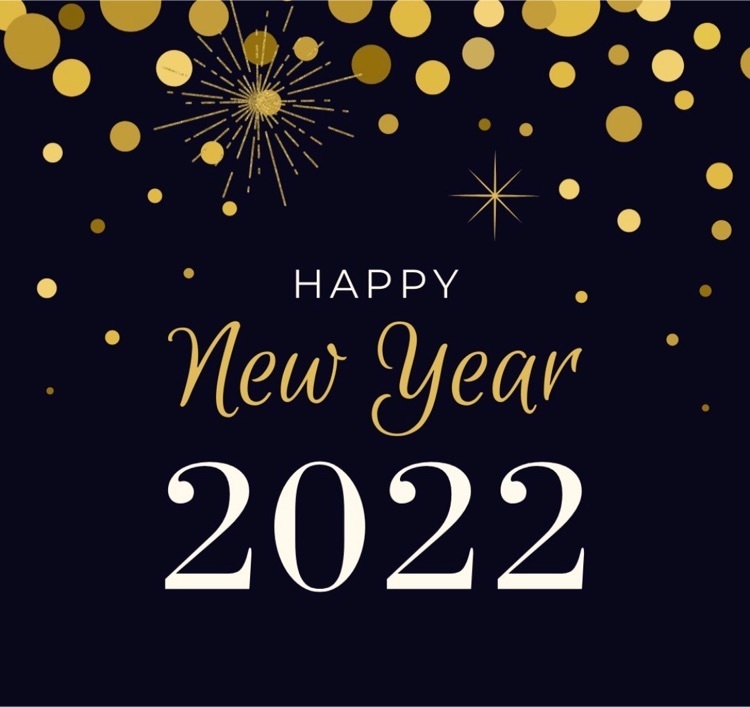 Dear BCS Families:   This week, Governor Kathy Hochul identified a statewide goal of having as many students as possible tested for COVID-19 as school resumes this coming Monday, January 3, 2022. To accomplish this, the state will be providing testing kits to accommodate every single student. The testing kits will be shipped to our local BOCES, sometime this week or next, who will then distributed these to each school district. We will ultimately be responsible for placing these test kits in the hands of our families.  The Governor is asking that these tests be supplied as soon as possible to families. We plan to distribute our allotted tests the first week back after the holiday break. Details on test distribution to families will be forthcoming. The exact date ultimately depends on when our shipment is received from the state.    To be clear, there is no requirement that families test their children with these kits, but the state is encouraging families to do so. The choice is ultimately yours.  Thank you for your continued support in ensuring that we create the safest school environment for all students to learn, grow and succeed. John Marshall Superintendent

Thank you, Mrs. Miller, for everything you have done the past (2) years during this incredibly challenging period of time. Your care for our students and support of our district and community has meant so much to so many. A heartfelt thank you to all nurses, doctors, paramedics and other health care providers, everywhere this holiday season.

Santa took time out of his busy schedule to stop by BCS this morning. Thank you to the Bradford Volunteer Fire Department for helping to make this special moment possible.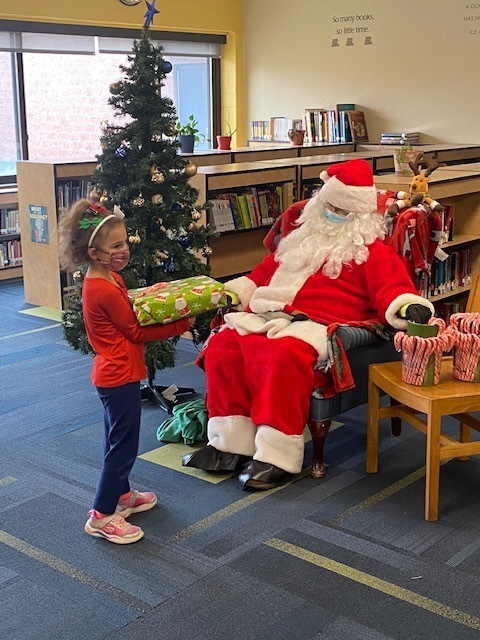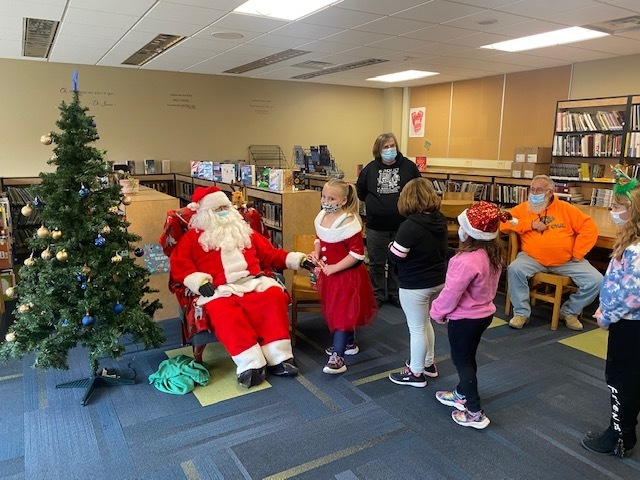 Today from 12:30-1:30 PM the Bradford Central School District will be handing out at-home COVID-19 test kits free of charge. We have approximately 90 kits at our disposal and they will be distributed on a first come first serve basis.

Dear BCS Families, On Tuesday, January 4, 2022 the Bradford Central School District will begin offering the Test to Stay program to our students. Information about this program is listed in the attached letter. This same letter will be given to each student tomorrow at the end of the school day. Thank you.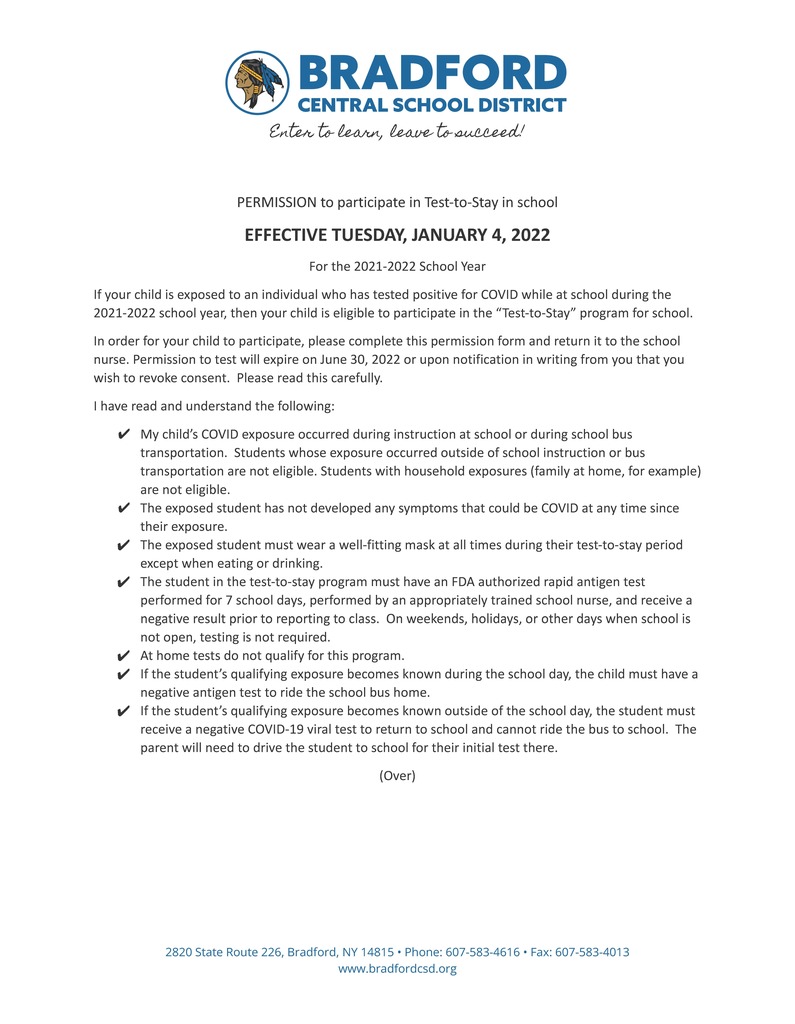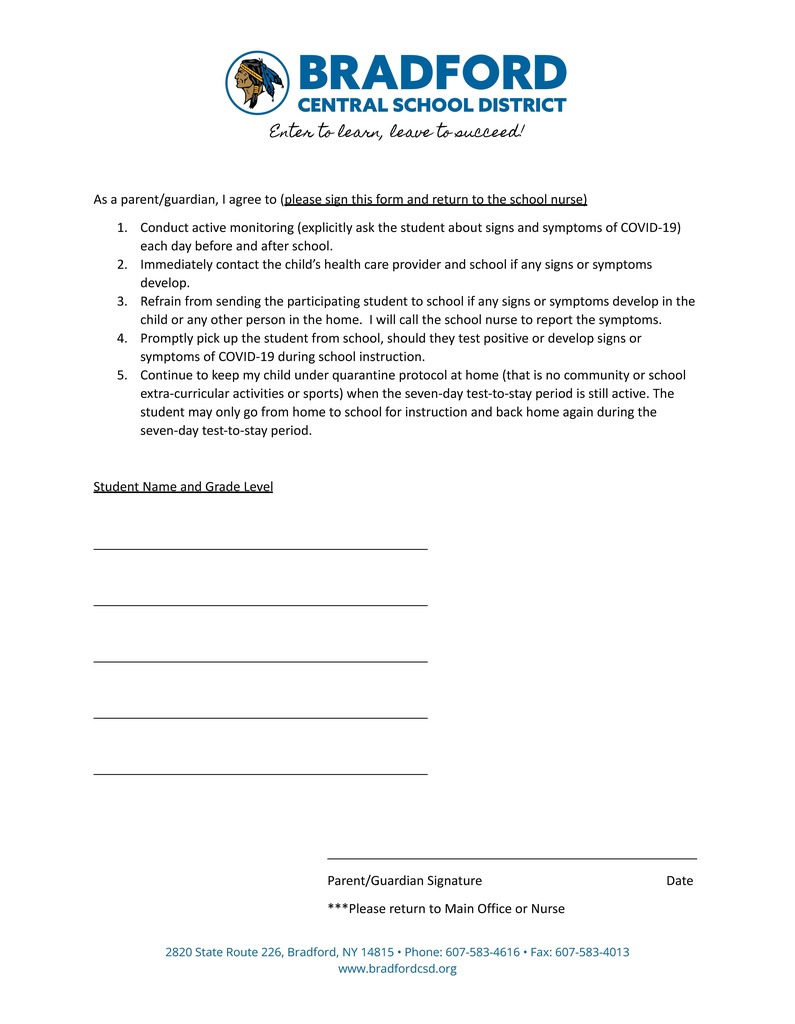 Hopefully there are some backpacks under the tree this coming Saturday morning...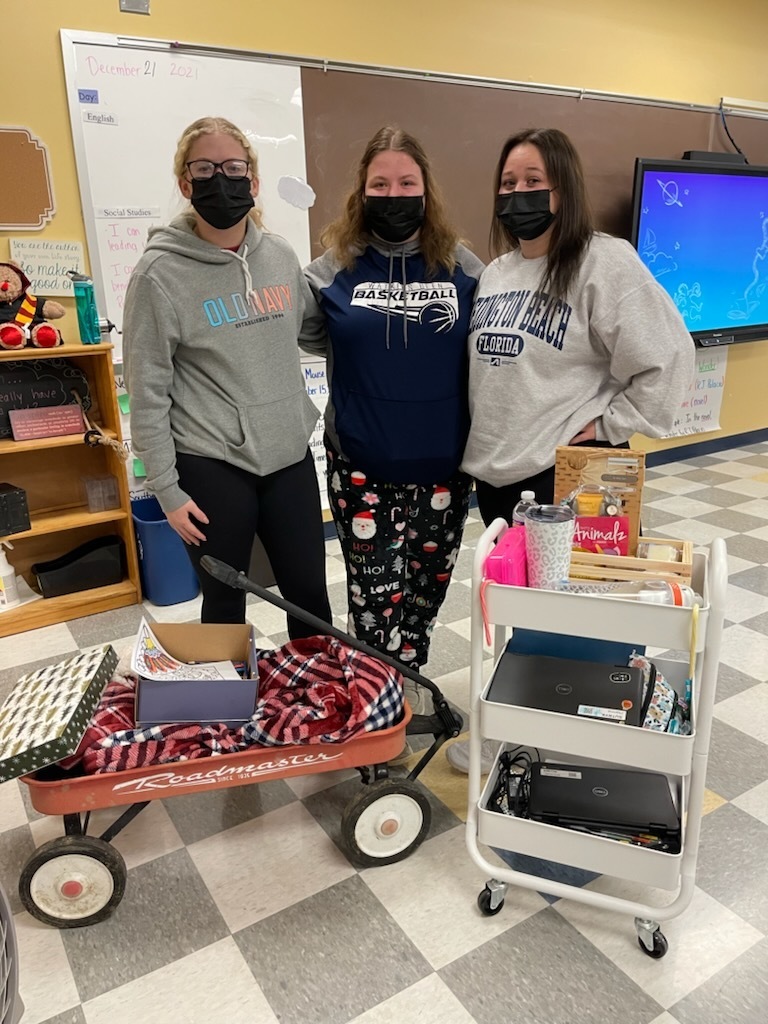 They say a picture is worth a thousand words…in this particular case we have no idea what those words would be.