BCS Homecoming Weekend. Go Braves!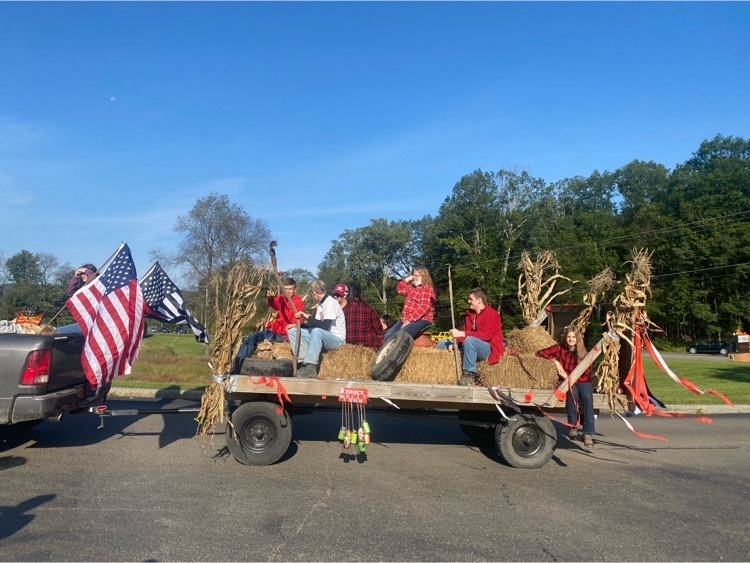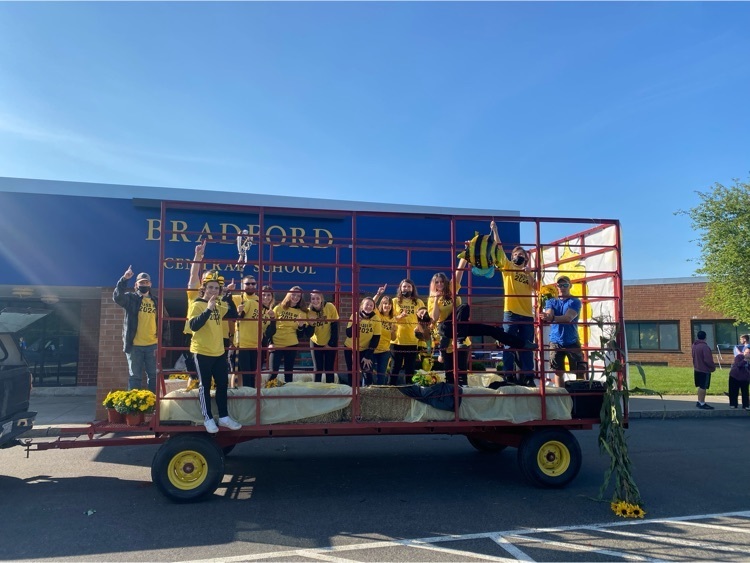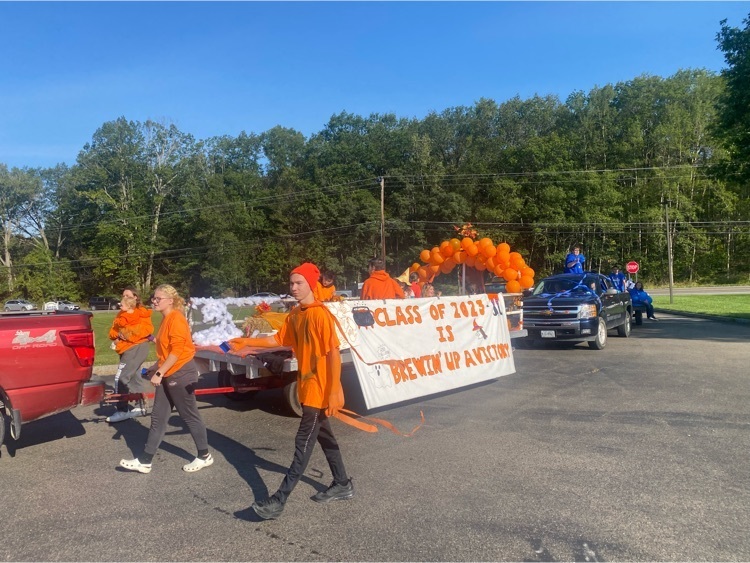 BCS Homecoming Weekend. Go Braves!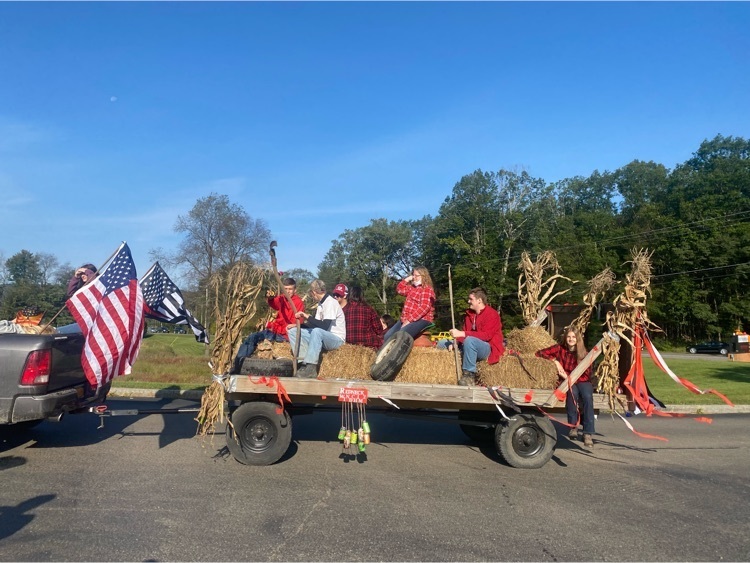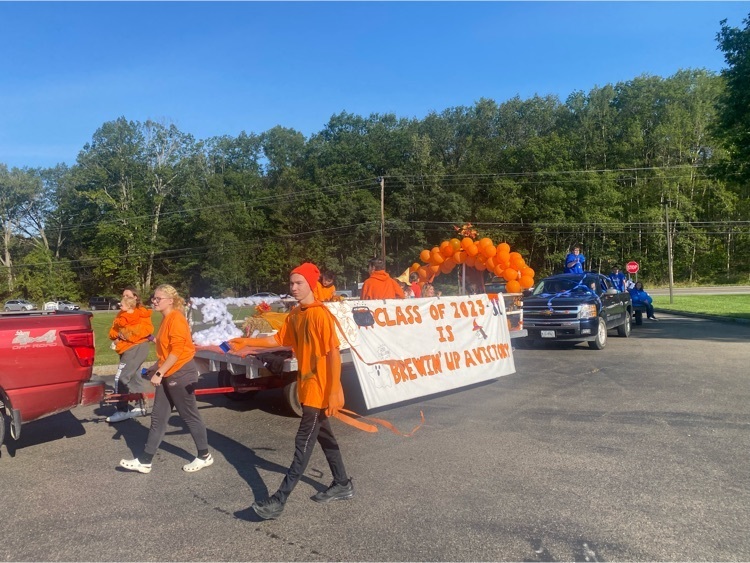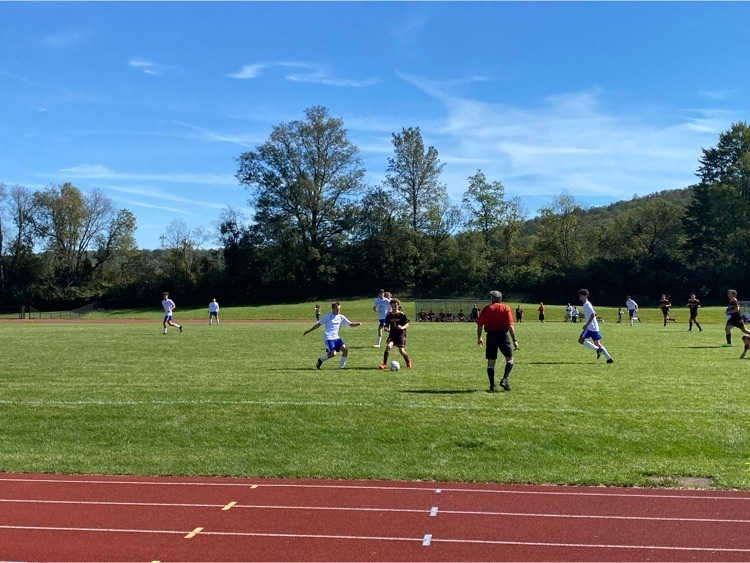 Congratulations Baleigh and Nikki. BCS is proud of you!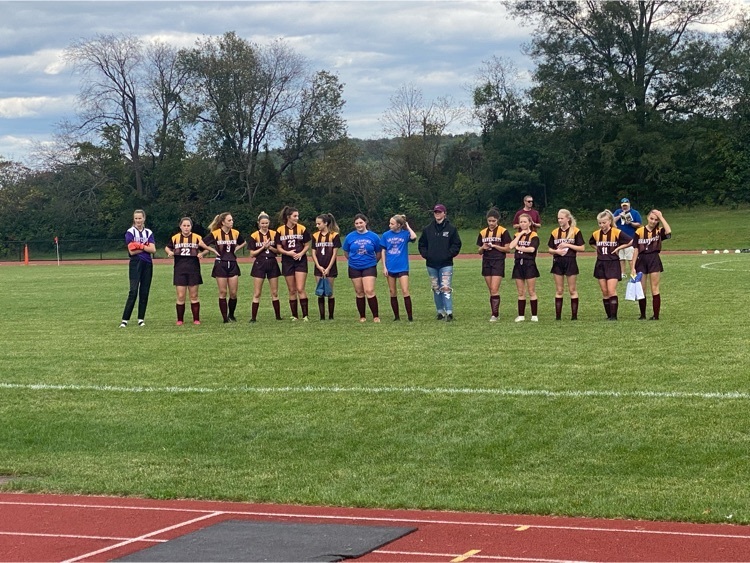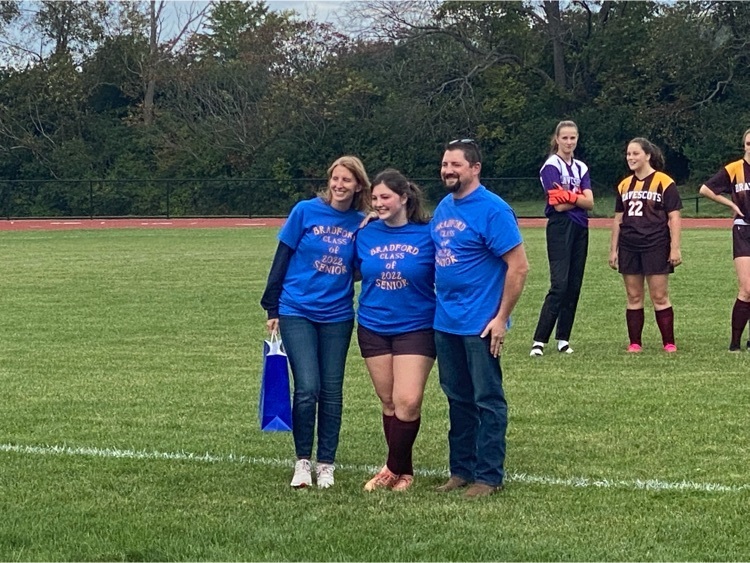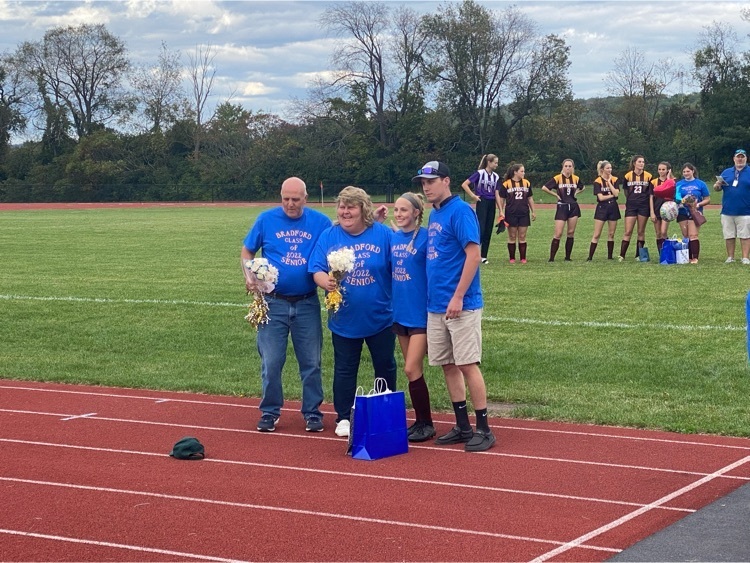 Please review these friendly reminders from the district regarding COVID-19

Further evidence that BCS is one of the greatest places on Earth! Off to find that pot of gold, but will settle for a fresh cup of coffee.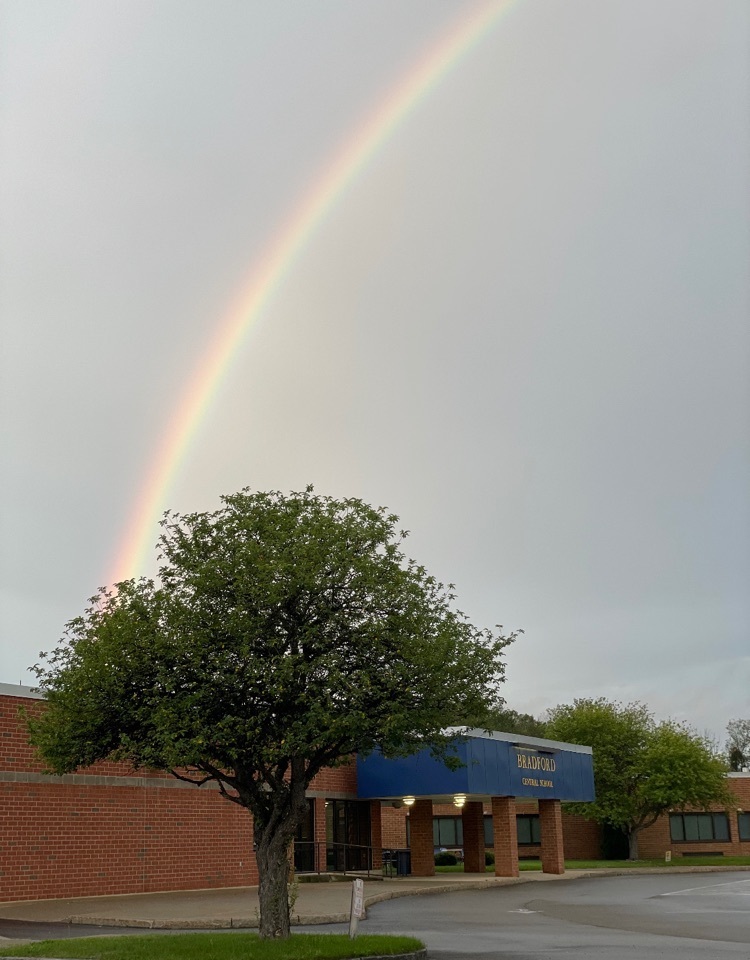 Dear BCS Families, Please join us at the school for Open House on Thursday, September 16th from 6:00-7:00 PM. We are excited to offer this as an in-person event, but ask that everyone be properly masked at all times when inside the school building. Go Braves!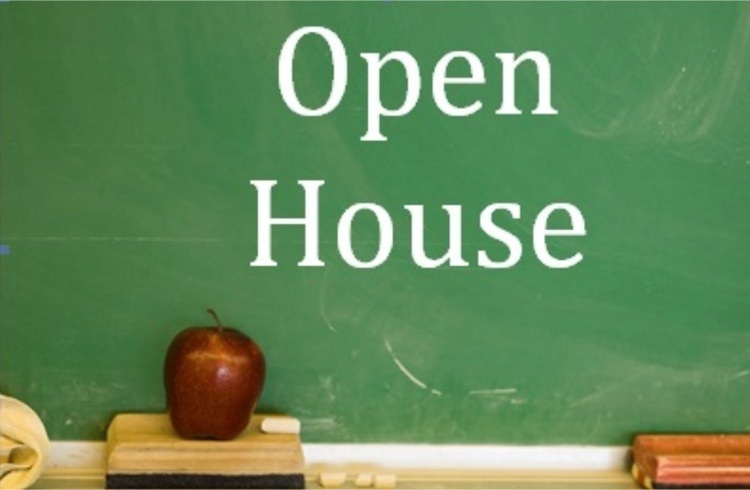 The Bradford Central School District is seeking substitutes in the following areas: 1. Teachers and Teacher Aides 2. Custodial 3. Transportation 4. Food Service If you would like to learn more about our District, these posted substitute opportunities and to become a part of an amazing team, please contact the school at (607) 583-4616. Go Braves!

BCS students are so excited about school they are hoping out of the back of our buses. Just kidding, we decided to go over some bus safety procedures this morning.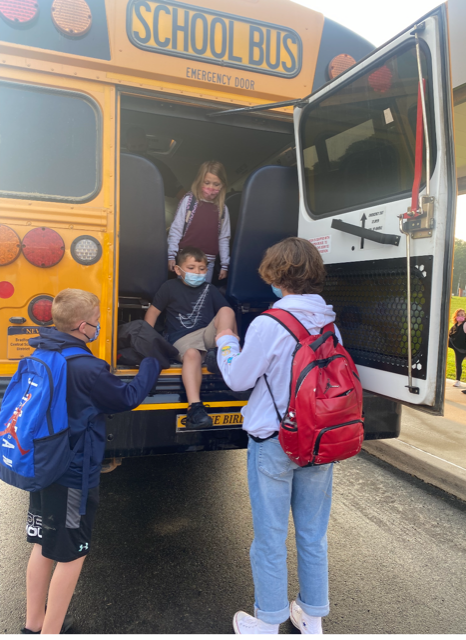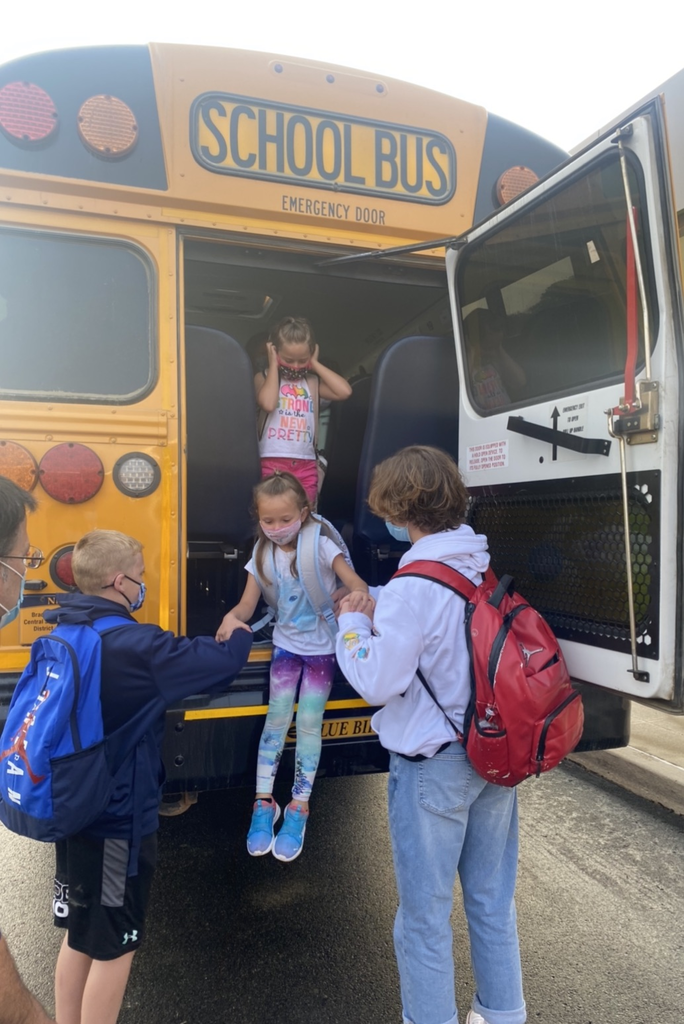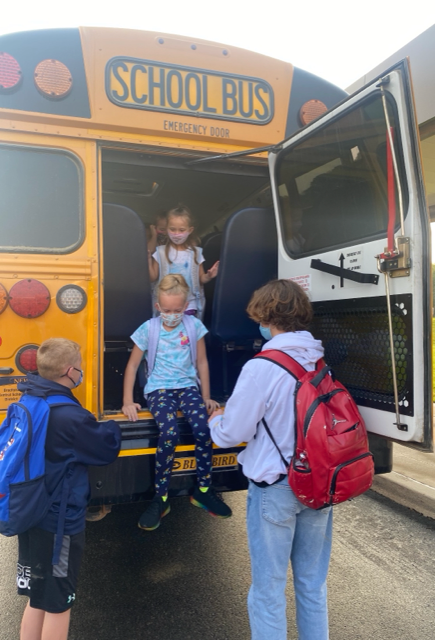 BCS remembers.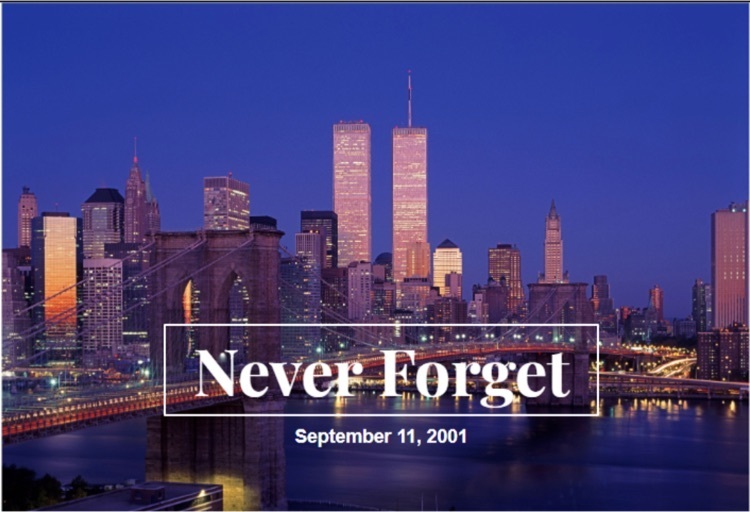 The district has posted an anticipated vacancy for the position of Head Building Maintenance Mechanic. To learn more about this position, please visit the Employment section of the district website:
https://www.bradfordcsd.org/page/employment

This is our year BCS! We can't wait to see you tomorrow morning. Go Braves!

Dear BCS Parents/Guardians, Happy Labor Day. You're welcome! Sincerely, Bradford Central School District P.S. - Go Braves!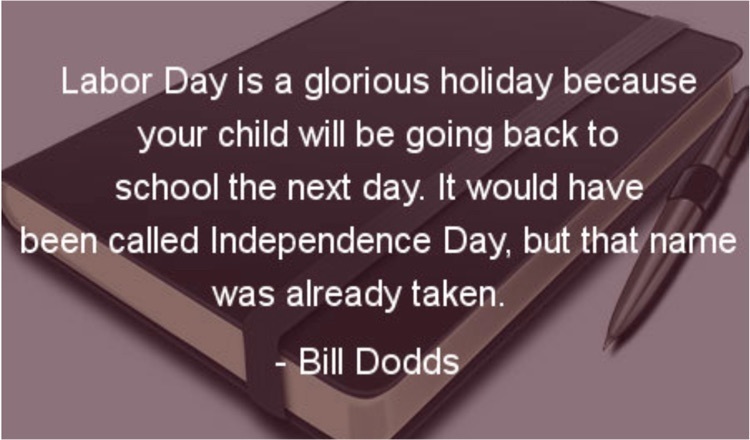 Dear BCS Families, Here is a simple flyer reflective of reopening conditions in all Schuyler County public school districts. We are closely monitoring and reacting to changes as they develop across the state. Regardless of guidelines and/or mandates, the key point I do not want to get lost on all of us, is the fact we will be bringing back all of our students for in-person learning yet again during the 2021-22 school year. This year we will return to an even more normal setting with all classes returning to traditional locations, a full battery of academic support classes being offered and extracurricular activities such as athletics and music operating at pre-COVID levels. We also plan to reinstate after school programming and are thrilled to once again be offering breakfast on-site for all students. Here is to an amazing school year at BCS. Go Braves!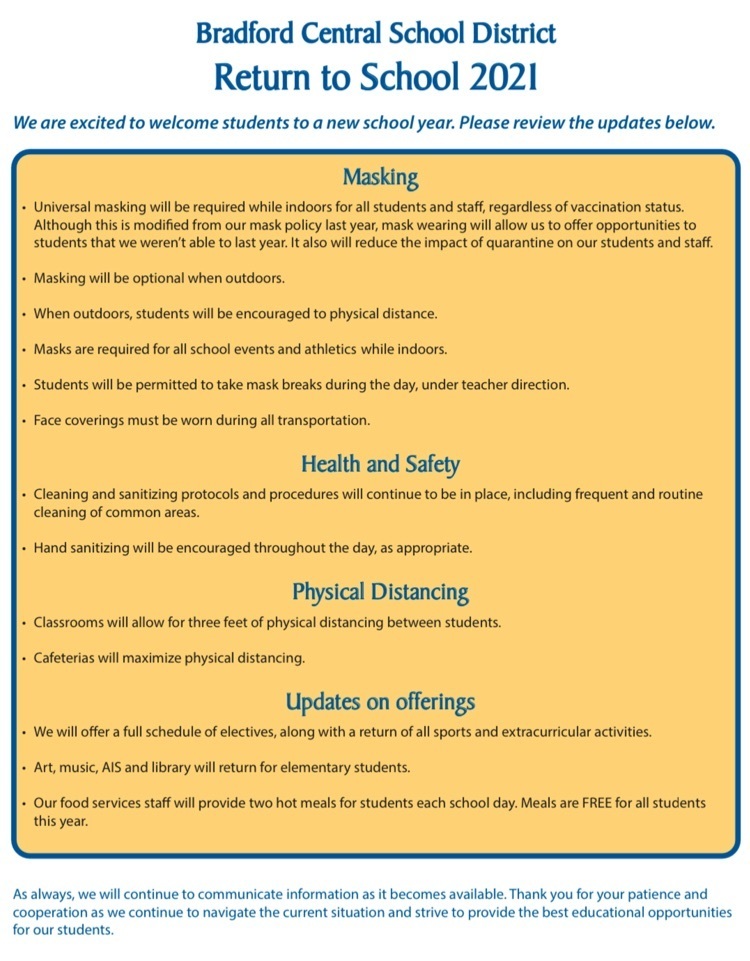 Dear BCS Families, Please see the updated version of our reopening guidelines here:
https://brdfrd.com/HPpJKT
. This has been adjusted to reflect the August 27, 2021 New York State Department of Health mandate which required masking at all times when inside a school building. Thank you.

The Board of Education will be conducting a work session on School Reopening on Wednesday, September 1, 2021 at 4:15 PM.

Dear BCS Community, I know many of you are anxious to receive an update on the reopening of school. We have been trying to hold off on giving an update until we received concrete guidance from NYS, however, we were notified today that this will not be coming until sometime next week. So as to give you a sense of where we stand right now, I have created the following letter for your review. We do anticipate a change in our masking practice, as Governor Hochul has directed the NYS DoH to issue a school mask mandate. I have highlighted this in the areas where our current plan would most likely have to be altered. Regardless of the conditions in which we open, I am confident we are going to have an amazing year together filled with student learning, community collaboration and the creation of many long lasting memories. Go Braves! Read the letter here:
https://brdfrd.com/ygXduI
John R. Marshall Superintendent

Woohoo, another BCS student being recognized for her accomplishments. Congratulations Cambri!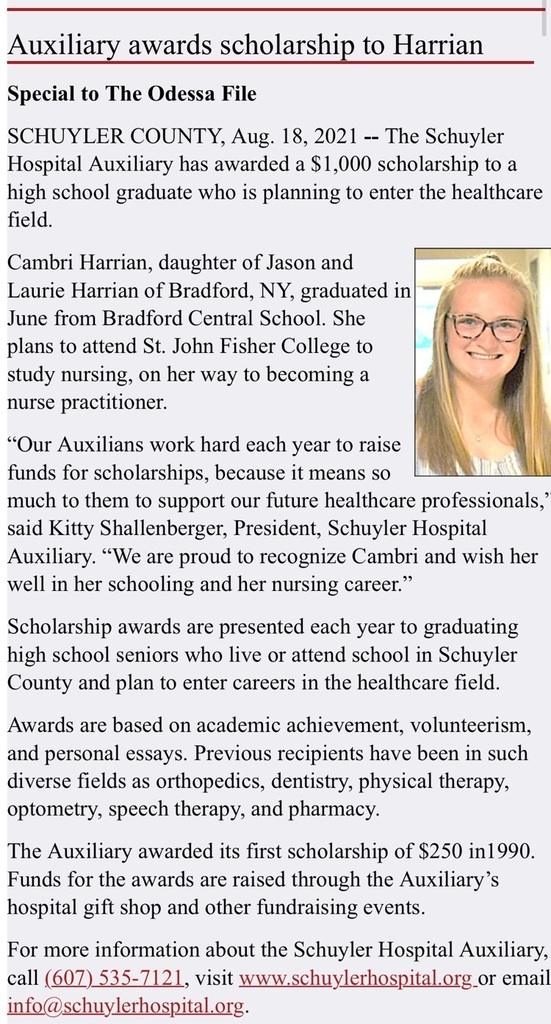 Student athletes: Please turn in the participation form for sports and emergency medical information forms before your first fall practice. The forms are located on the school website here:
https://www.bradfordcsd.org/page/athletics
. First practices for Varsity and JV sports are August 23rd and Modified sports are August 30th.

Dear BCS Community, Last night at the Board of Education meeting our District's 2021-22 School Reopening Plan (attached below) was unanimously approved. Please know that our plan is subject to change based on updated guidance from the NYS Department of Health and/or NYS Education Department. Further communication with more intricate details about school reopening will be forthcoming soon. Some key points in our current plan are as follows; 1. Masks DO NOT need to be worn in a classroom, so long as 3 feet of separation can occur between students or when they are outside. Masks are encouraged. 2. Masks can be removed when students are eating in the cafeteria, however, limited seating will occur at tables. Plastic barriers will no longer be used during this time of the day. Breakfast will be served at school. 3. Masks need to be worn when riding on school transportation and moving in hallways throughout the building. 4. As we will be open 5-days per week for all students, remote learning is not a full-time instructional option. It may be offered on a short-term basis if a student needs to quarantine. 5. Daily COVID screenings need to occur prior to a student coming to school, however, we will not be tracking this process. 6. Testing/quarantining requirements are still in effect if a child displays symptoms of COVID-19 or has been deemed to be in close contact with someone who has tested positive for COVID-19. To view the complete Re-Opening Plan, please visit the following link:
https://brdfrd.com/2021-2022-reopening-plan
The goal of the Bradford Central School District is to provide a safe setting for all of our students and staff, while at the same time ensuring an environment exists in which learning and instruction can thrive. Thank you for your continued support and understanding. We are a few short weeks away from what I am sure will be an amazing school year. Go Braves!

Come join your fellow Bradford Alums in this fun and competitive match up for a good cause! The game will be hosted on Friday, September 24th, 2021, on the side field at Bradford Central School, with kickoff at 6 pm sharp. All proceeds will benefit the Bradford Student Council. Dust off the old cleats and join us for some competitive fun! Register here:
https://forms.gle/pPsFuamRPjWajd1t6