Happy Mother's Day from the Bradford Central School District.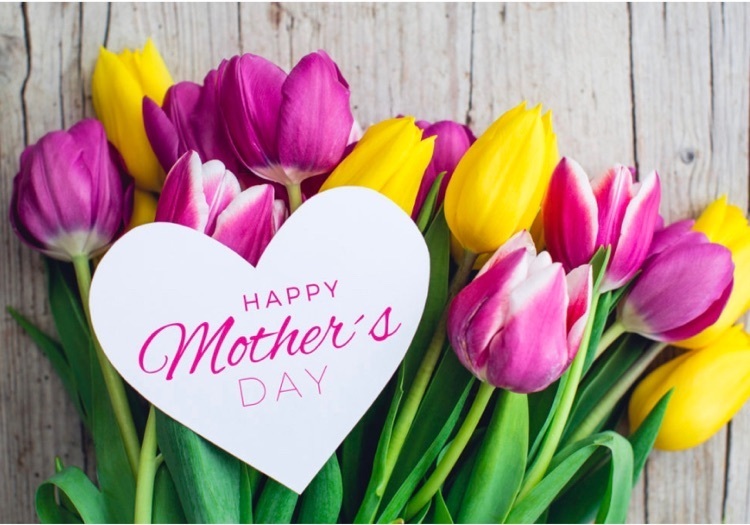 Dear BCS Community, Please take note of the following (3) important upcoming dates 1. Tuesday, May 10th - We will be holding our public presentation of the 2022-23 school year budget at 6:00 PM in the school cafeteria. 2, Tuesday, May 17th - The annual school budget vote will be taking place on this date in the school cafeteria from Noon - 8:00 PM, 3. Friday, May 27th - There will be no school on this day. Thank you.

Help us celebrate and honor some of the most caring and dedicated people in all of public education. BCS is an amazing school district and our faculty and staff are a huge reason why.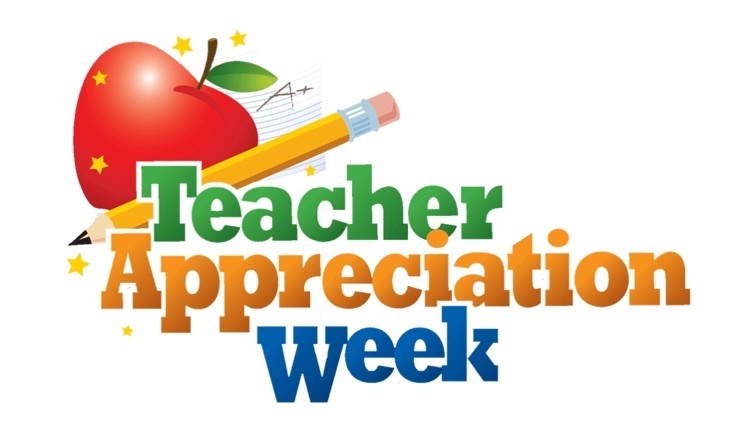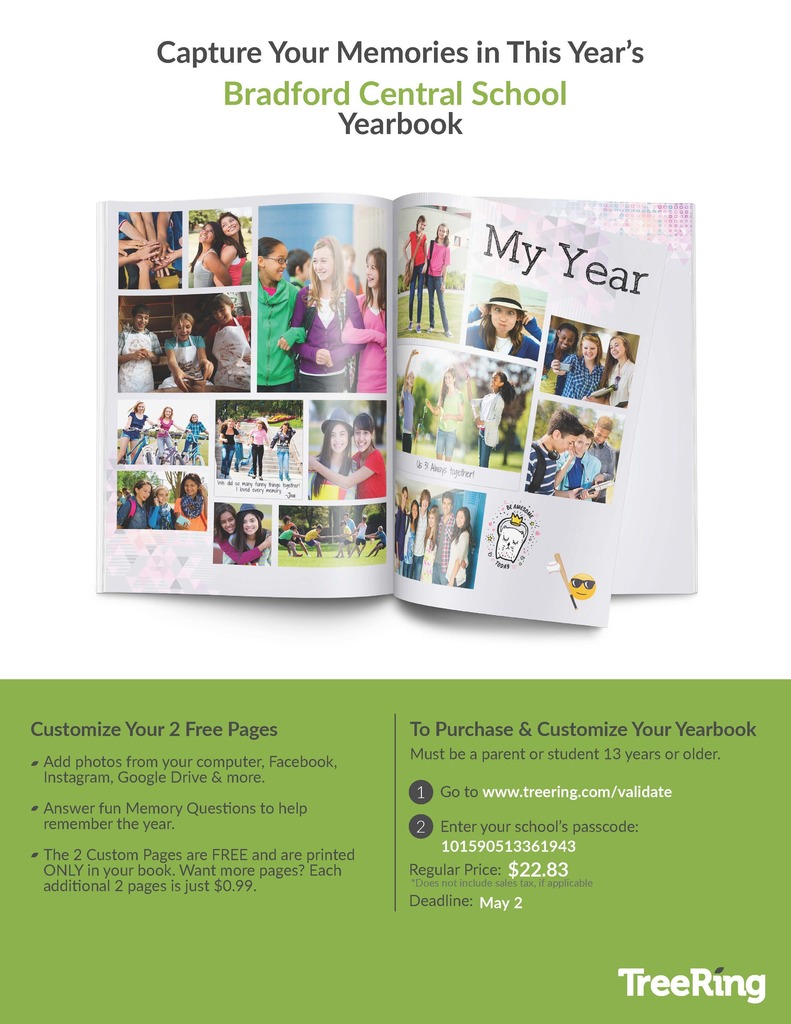 Great win last night by the Dundee-Bradford BraveScots baseball team. Baseball is definitely a team sport and I know this is what our coaches preach to our athletes, however, a special shout-out to Tyler on his return to play. 5 RBIs is a pretty spectacular way to let everyone know you are back!

This squad is off to a 2-0 start after their win in South Seneca last night. Great job Dundee-Bradford BraveScots!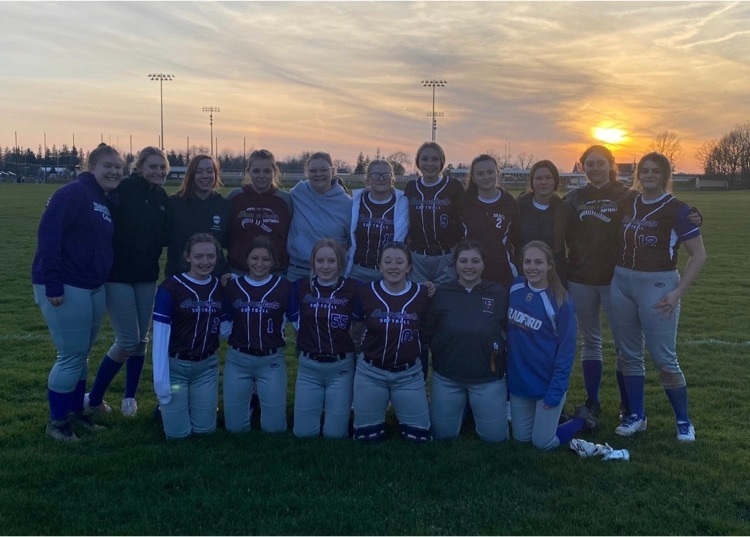 Congratulations to our recent Character Education poster contest winners. Thank you to everyone who participated in this event.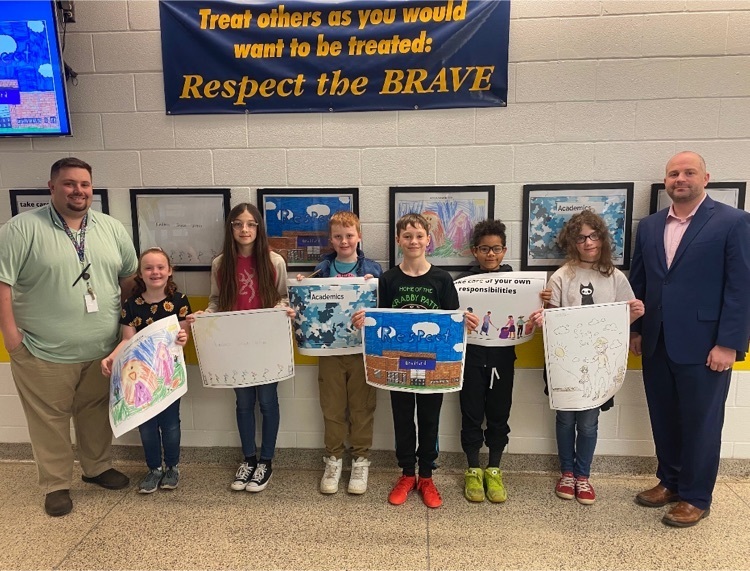 Don't forget to order your 2022 yearbook soon! Students & parents can add custom memories that will only print in their yearbook free of charge that will be exclusive to your child's copy. Order today at
https://www.treering.com/validate
and enter school passcode: 101590513361943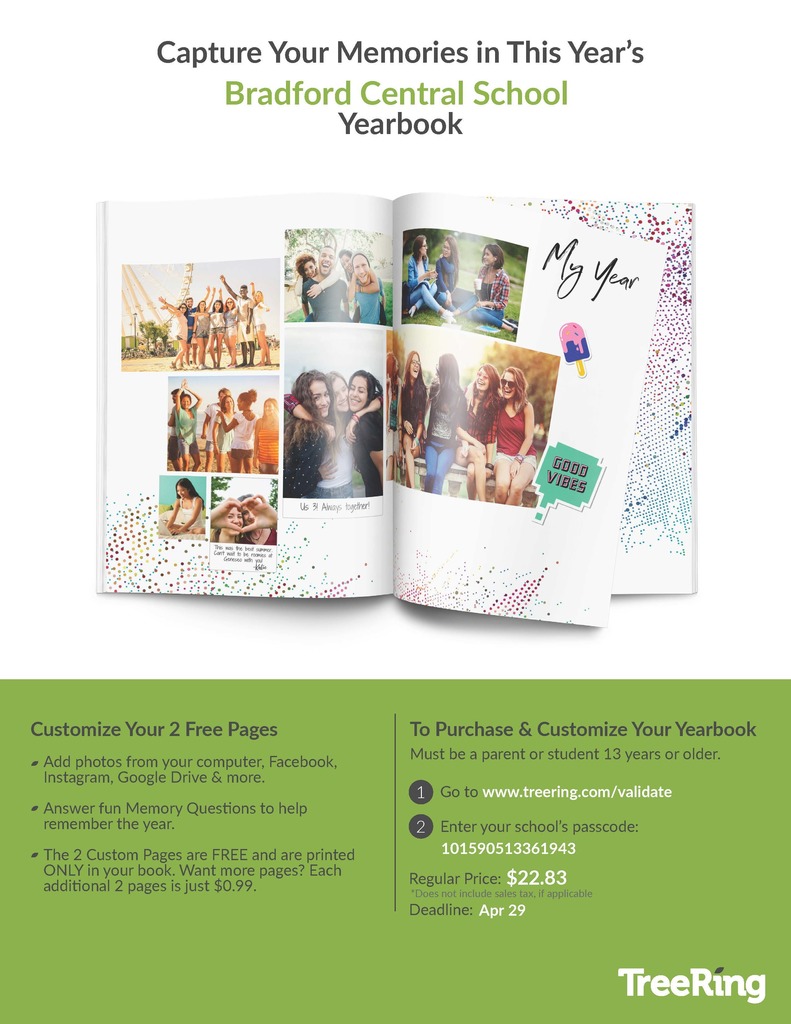 Clarification: Spring photos were incorrectly listed on the school calendar for today, April 1. Please note, spring photos will take place on April 21.

Parents of Seniors - This is a friendly reminder that all senior recognition ad requests and ad content are due tomorrow, March 31. If you intend to purchase an ad for your senior in this year's yearbook, please complete this form by tomorrow!
https://brdfrd.com/senior-recognition-ad

COVID-19 Antigen Test Distribution Event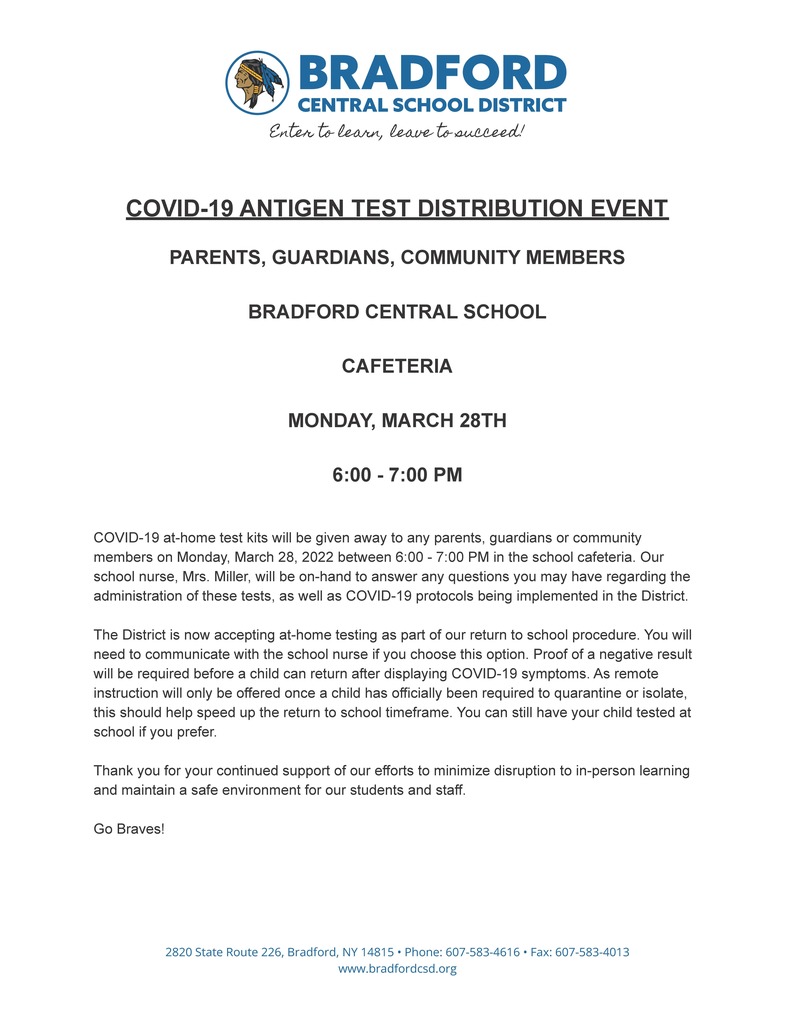 Reminder that Monday, March 21st is an in-service day and students do not have to report to school.

Music was resonating from the gymnasium tonight. Thank you to all of our students and families for supporting music In our school.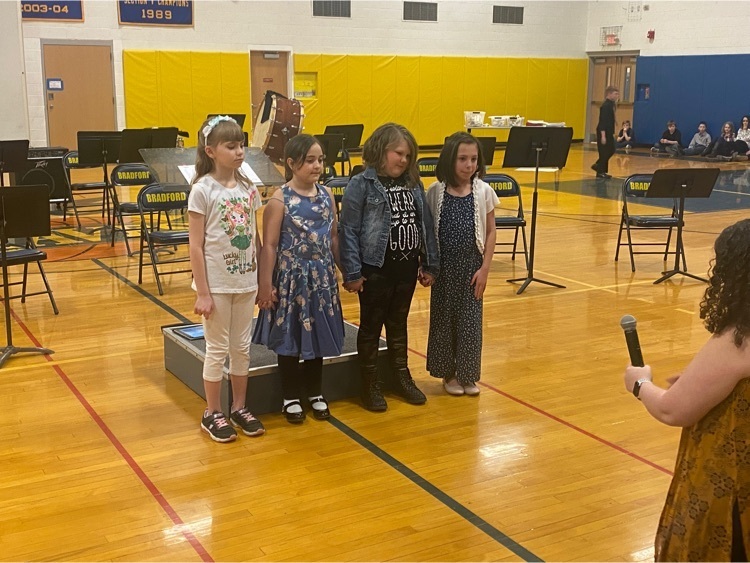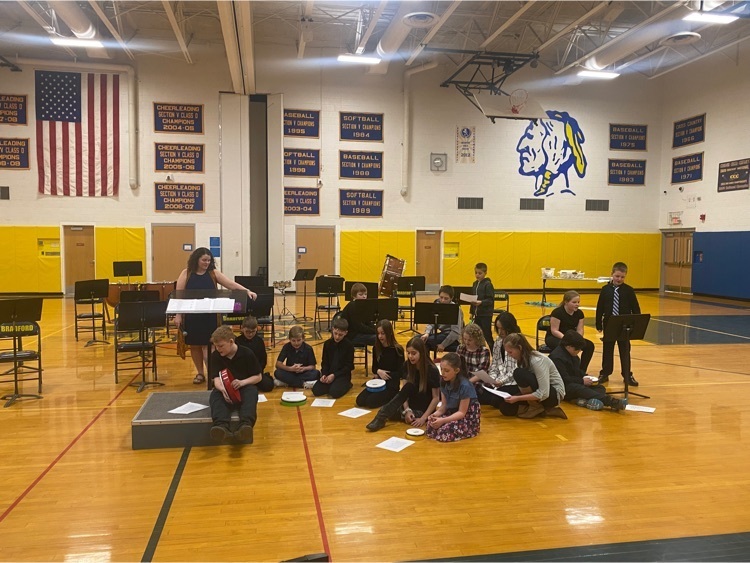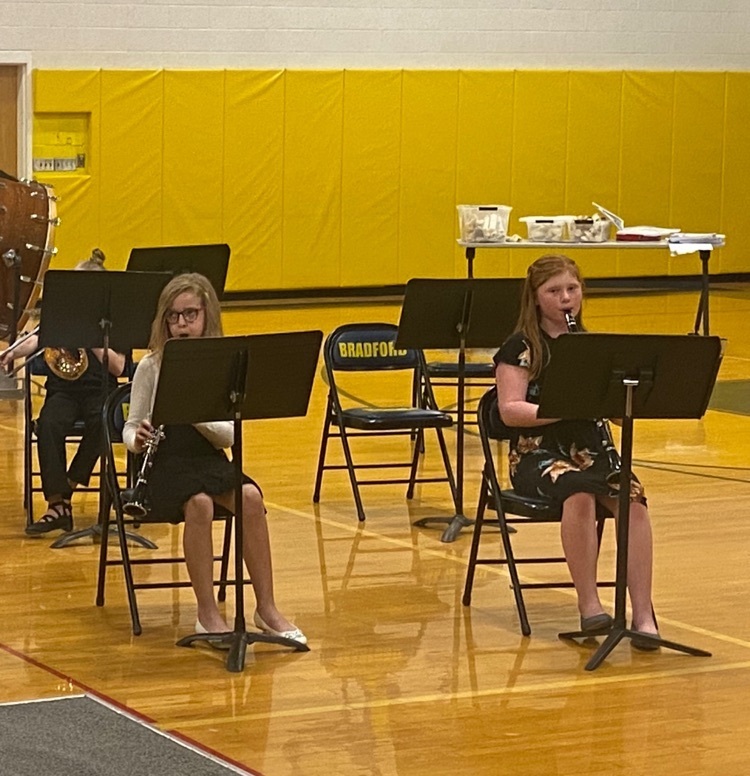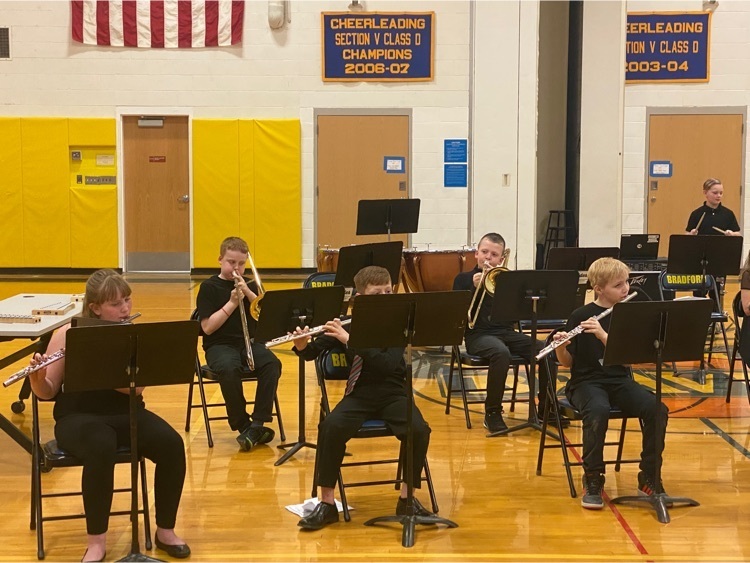 The Board of Education meeting scheduled for Tuesday, March 15 will now begin at 4:30 PM instead of 6:00 PM.


If anyone in the community is in need of a free COVID rapid test kit please contact the school and one will be made available for you. Thank you.

Thank you for a great season Lady BraveScots! You gave us so much to cheer about this year.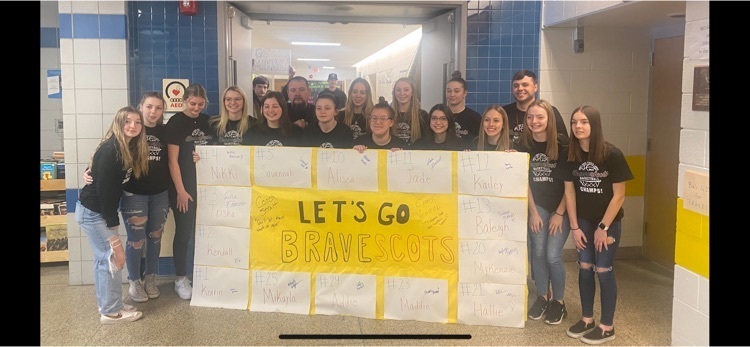 Provided there is enough interest, the Bradford Central School District will be running a free spectator bus for students in grades 7-12 for the girls' Sectional Championship game being held in Rush-Henrietta on Saturday, March 5th at 11:00 AM. Adult supervision will be provided. There is a sign-up sheet in the Main Office. Good luck Lady BraveScots!

The Lady BraveScots advanced to the Section 5 finals last night with a thrilling 46-39 victory over Keshequa. These girls are scary good!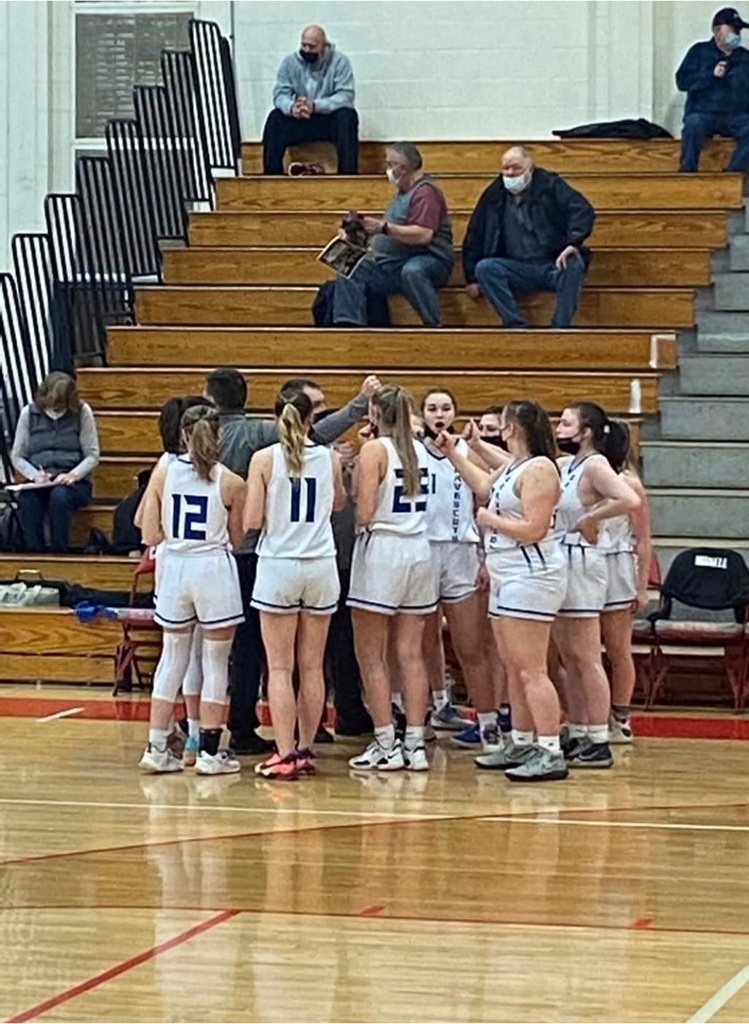 Masking update from Superintendent John Marshall