🎓 Celebrate the Class of 2022 during our live graduation ceremony starting at 6 PM. Our stream will go live at 5:45 PM tonight on the district Facebook page:
https://facebook.com/bradfordcsd
. Congratulations graduates! 🎓

June 20, 2022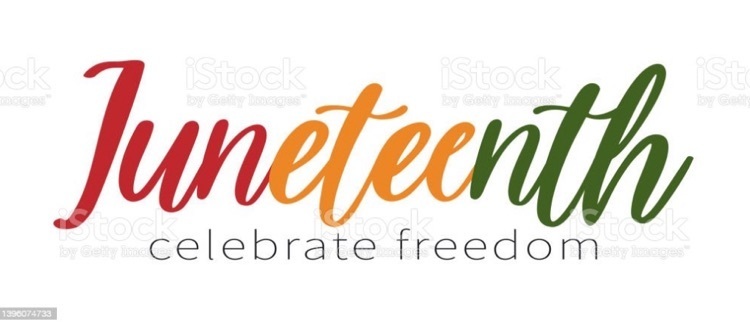 The Bradford Central School District would like to wish all of the dads in our district a very Happy Father's Day.

Dear BCS Family, Bradford's own Mr. Blumenfeld will be performing in the Ithaca College Alumni Band this evening. If you are interested, the concert will be live streamed tonight (6/18) from 8-9pm. The link is below.
https://www.ithaca.edu/academics/school-music/live/watch-live
Thank you for all of your support of Bradford music. Go Braves!

Dear BCS Families, With the school year coming to an end, please be aware of the following dates. June 14 - Last Day (Grades 7-12) June 15-23 - Regents Examinations June 20 - Juneteenth (No School) June 21 - PreK Graduation (9:00 AM) and Kindergarten Graduation (10:30AM) June 21-23 - Elementary Early Dismissal (11:20AM) June 23 - Elementary Awards Ceremony (9:00AM) / Last Day (Grades 1-6) June 23 - Athletic Awards Ceremony (6:00PM) June 24 - Class of 2022 Graduation (6:00PM) Go Braves!

Dear Elementary Parents, A letter was sent home recently with an error regarding the day of the elementary awards ceremony. The ceremony is being held on June 23rd, but this day is on a Thursday, not Wednesday. Again the elementary awards ceremony will be held on Thursday, June 23rd at 9:00 A.M. We hope to see at this event as we celebrate the accomplishments of our students. Thank you.

We apologize for the inconvenience but, due to scheduling conflicts with other events in the region impacting some of our athletes, the Athletic Assembly is being moved to Thursday, June 23 at 6 PM in the Gold Gym. This change was made to allow as many athletes as possible to attend the event. Thank you for your understanding.

The BCS Band put on quite a show tonight. Great job by all who performed.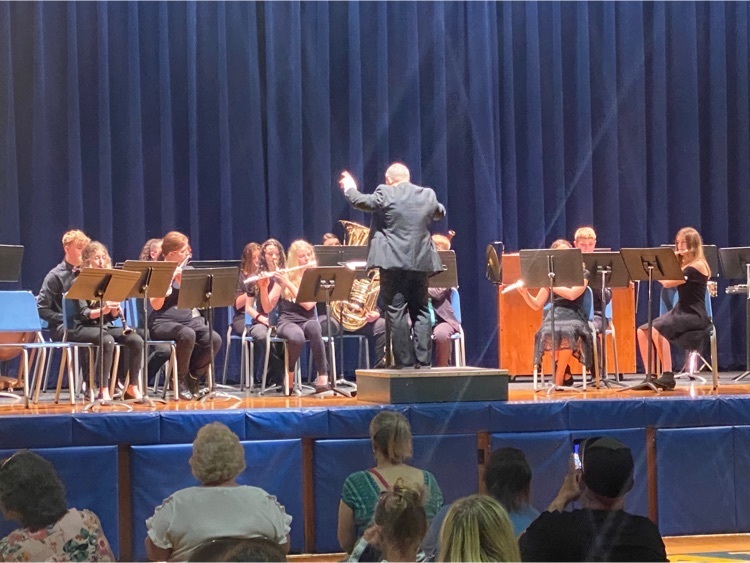 The Athletic Awards Banquet printed on the original school calendar scheduled for June 6th will now be the Athletic Awards Assembly held on Tuesday, June 21 at 6 PM. A letter will be sent to all athletes in the coming days.

The Bradford Central School District would like to remember and honor all former and current military members for their service and sacrifice.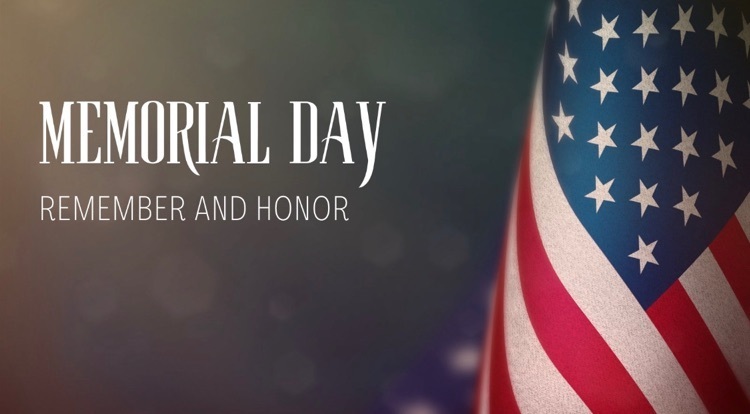 Congratulations Madison on setting a new school long jump record of 16 feet 7.5 inches. Lily, Madison, Maya and Kendall also recently set a new 4x100 meter relay record of 52.95 seconds. Great job girls!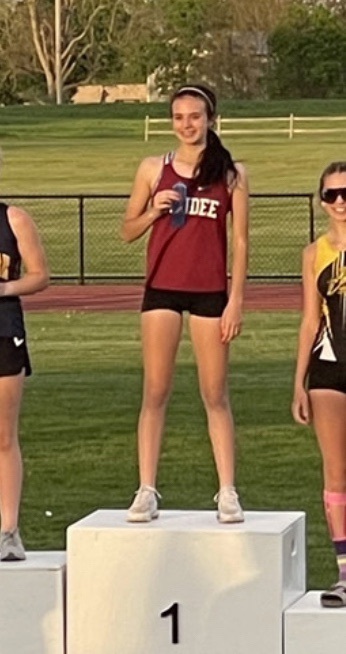 These girls completed an amazing 12-10 come from behind victory last night against Caledonia-Mumford in in Sectional play. Great job Lady BraveScots!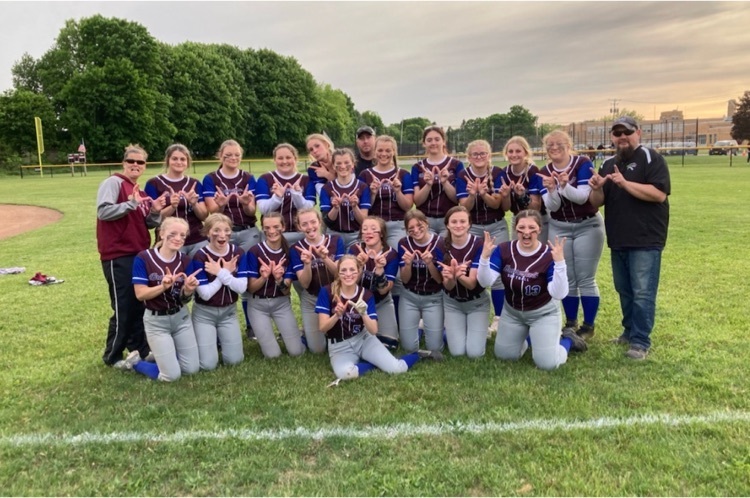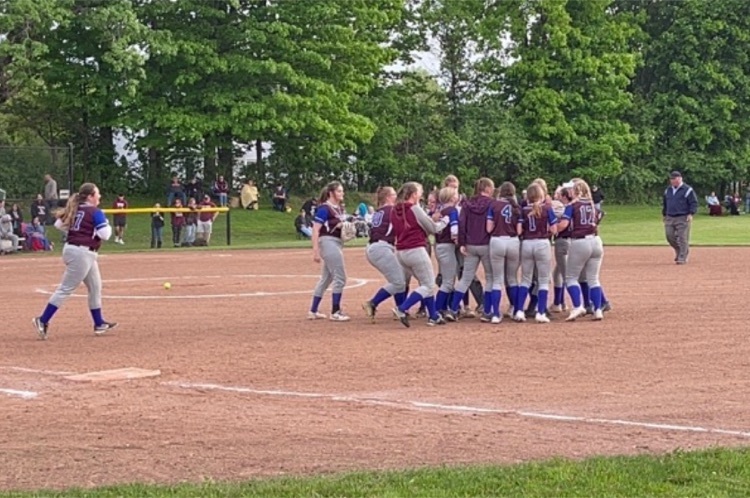 Please remember there will be no school on Friday, May 27th and Monday, May 30th. The day off on Friday was recently added and will not show up on the school calendar. We hope all our students, staff and families will enjoy this extended Memorial Day Weekend.

Thank you to everyone who participated in the 2022-23 Bradford CSD Annual Budget Vote. Our proposed budget was passed by a 75-31 vote. All other propositions passed and Mrs. Wilhelm was elected to serve a 5-year term on the Board of Education.

Attention Braves and ESD participants, this is a reminder that there will be no program tomorrow, Tuesday, May 17th, due to the chorus concert and budget vote meeting. Program will resume on Wednesday, May 18th. Thank you.

Please remember to participate in our 2022-23 Annual Budget Vote on Tuesday, May 17th. Voting will occur in the school cafeteria between 12:00 - 8:00 PM. Your participation is an integral part of the budgeting process and we look forward to your feedback. Thank you.

Bradford Central School District is proud to announce this year's Class of 2022 Valedictorian, Nicole Peterson. Nicole is a three-sport athlete in Soccer, Basketball, and Softball and a member of the ski club. She has been recognized as a First-Team All-Star in Soccer as well as Exceptional Senior in Soccer and Basketball. In school, she has been an active member in Student Council, acting as the treasurer (10th grade), Vice President (11th grade) and President (12th grade). Nicole has also been the Class of 2022 President for all four years of high school. Nicole has excelled in academics, receiving High Honor Roll every year along with other honorable mentions. Nicole states that her favorite high school class is Math and any of Mr. Rutledge's classes. Her favorite high school memories include participating in sports, especially the game winning header against Bloomfield. In her free time, Nicole enjoys traveling, hanging out with her friends and family, along with hiking and enjoying the outdoors. She plans to attend St. Bonaventure University this fall where she will study Childhood Education. When asked the best advice she could give to younger classes, she said "Time goes by in a blink of an eye so enjoy every second of your time in school and make memories that will last a lifetime!" On behalf of BCS we'd like to wish Nikki the best of luck in her future endeavors! CONGRATULATIONS!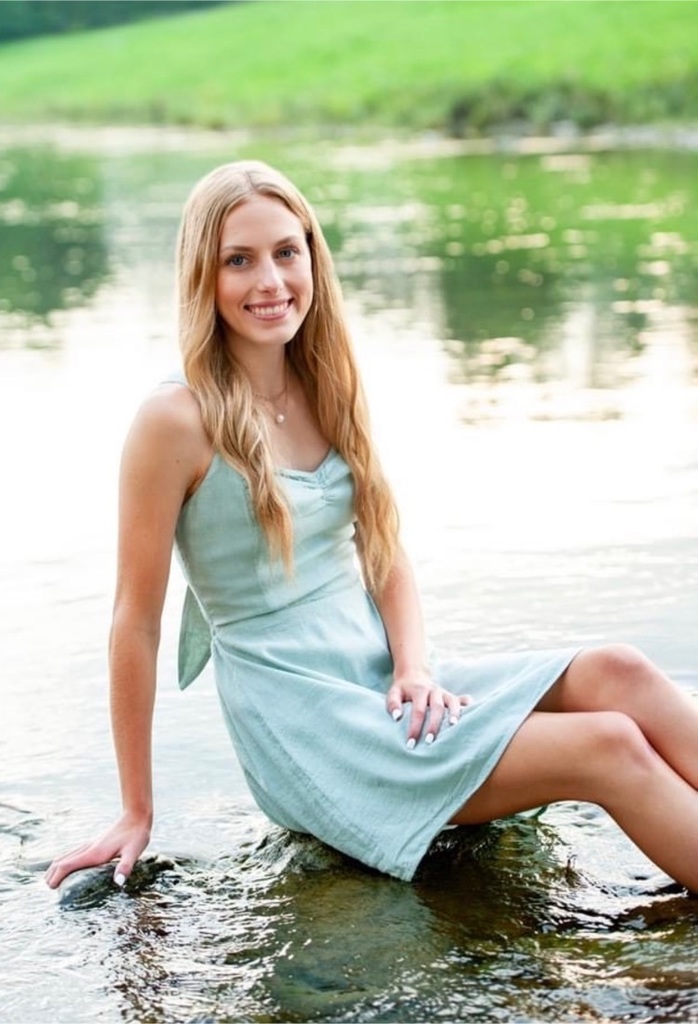 Attention parents of incoming Pre-K or Kindergarten students: Pre-K screening will take place on June 22 and Kindergarten screening will take place on June 23. Please note, your child must be registered before May 31 so the office can send a registration packet to you and your child can be added to the schedule. We will notify you of your hour to hour and half time slot that you have chosen by June 10th.

BraveScots Varsity Softball defeated South Seneca/Romulus 18-2 on 5/10/22. Senior Night Recognition @ Bradford last night. Thank you Abby, Courtney, Cassidy, Hannah, Baleigh, & Nikki for your dedication to our softball program. You all will be truly missed after the season is over.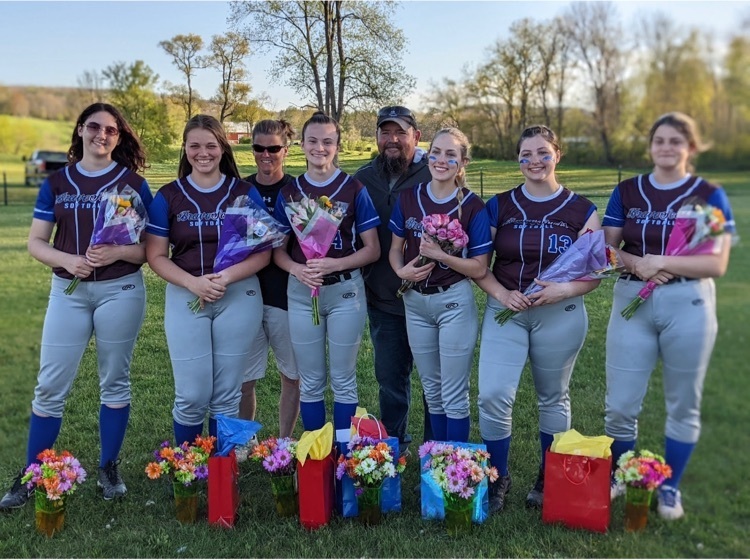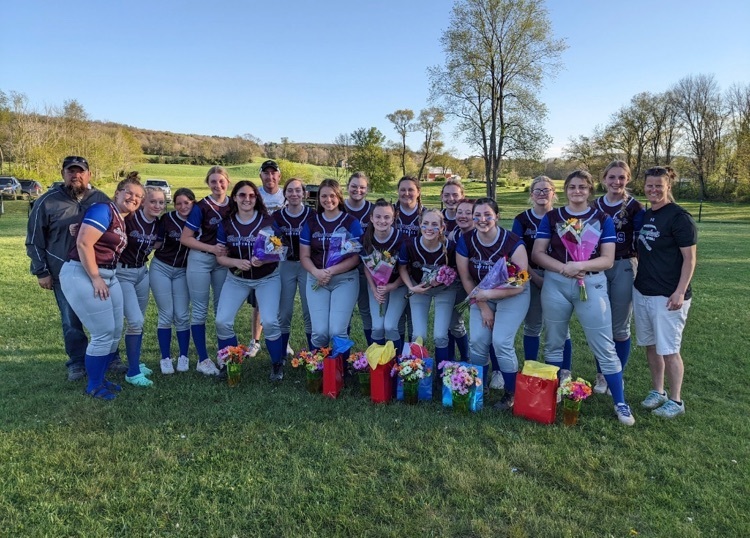 The Bradford Central School District will be presenting the 2022-23 proposed budget to the public tonight at 6:00 PM in the school cafeteria. The budget vote will occur on Tuesday, May 17th from Noon - 8:00 PM in the school cafeteria.