Congratulations to the Bradford/Dundee girls softball team on being crowned champions of the Finger Lakes West League. The girls capped off their regular season with a 13-2 record and begin their Section V playoff run today at BCS with a 5:00 PM game against Geneseo. Good luck girls!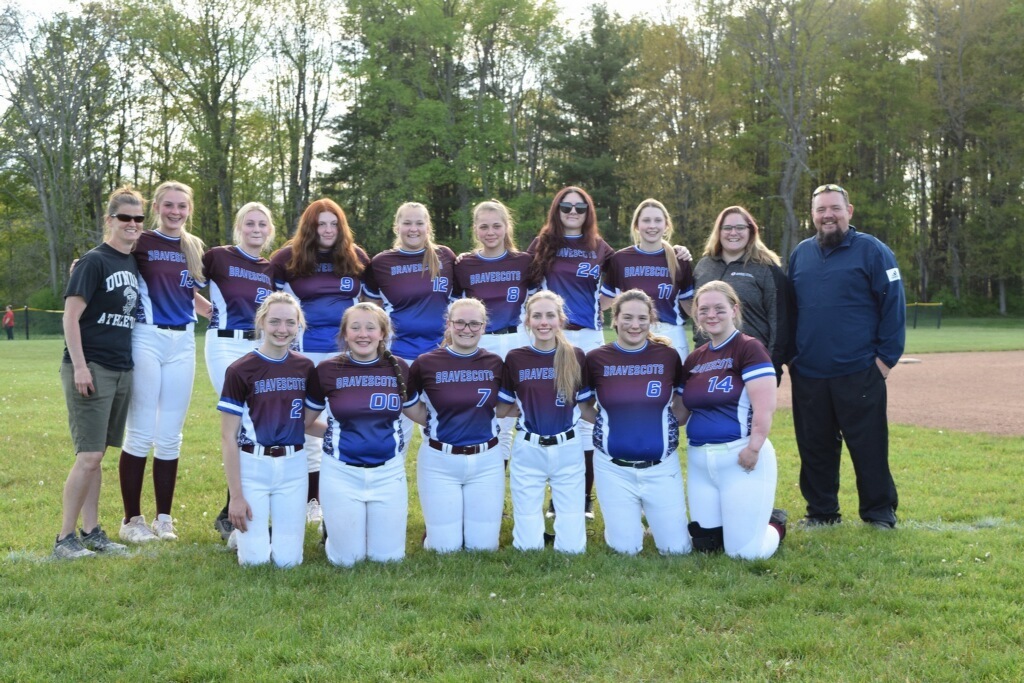 Dear BCS Community, Governor Cuomo announced today during his press conference that current masking protocols (must be worn when social distance cannot be maintained) will remain in effect for all students, staff and visitors while they are physically inside a school building. One bit of good news was that when students, staff or visitors are outside of the school building (ex. recess, attendance at a sporting event) that masks are only recommended but not required. If there are any changes moving forward, we will be sure to share this information with our community in a timely manner. Thank you for your continued support and understanding. Yours in education, John Marshall Superintendent

Dear BCS Community, Today at 2:05pm we received the following communication from NYSED regarding mask wearing at school. We must continue with our current mask wearing protocols (must be worn when social distance cannot be maintained) tomorrow and until further notice. Hopefully a final decision on this topic will come on Monday. I've attached a portion of NYSED's response for your review. "SED has been in communication with Executive staff regarding the attached letter from Dr. Howard Zucker, New York State Commissioner of Health. According to conversations with Executive staff, the intent of this letter was to obtain a response from the Centers for Disease Control (CDC) regarding differing standards for summer camps and schools; it has not changed any existing arrangements. Therefore, schools should continue to operate under their existing procedures until further notice. No changes have been, or will be, made by the Executive until after Monday June 7 to afford the CDC an opportunity to respond to the letter." I realize this goes against what was widely reported by many media outlets on Friday, June 4th. I apologize for any confusion or frustration associated with this matter. Please come prepared to follow all COVID-19 protocols, including the wearing of a mask, on Monday, June 7th. Yours in education, John Marshall Superintendent Bradford Central School District

Attention parents of Seniors & Kindergarten students: Cap & gown photos will be taken this Monday, June 7. If you are interested in purchasing a photo package, a link will be provided where you can place your order.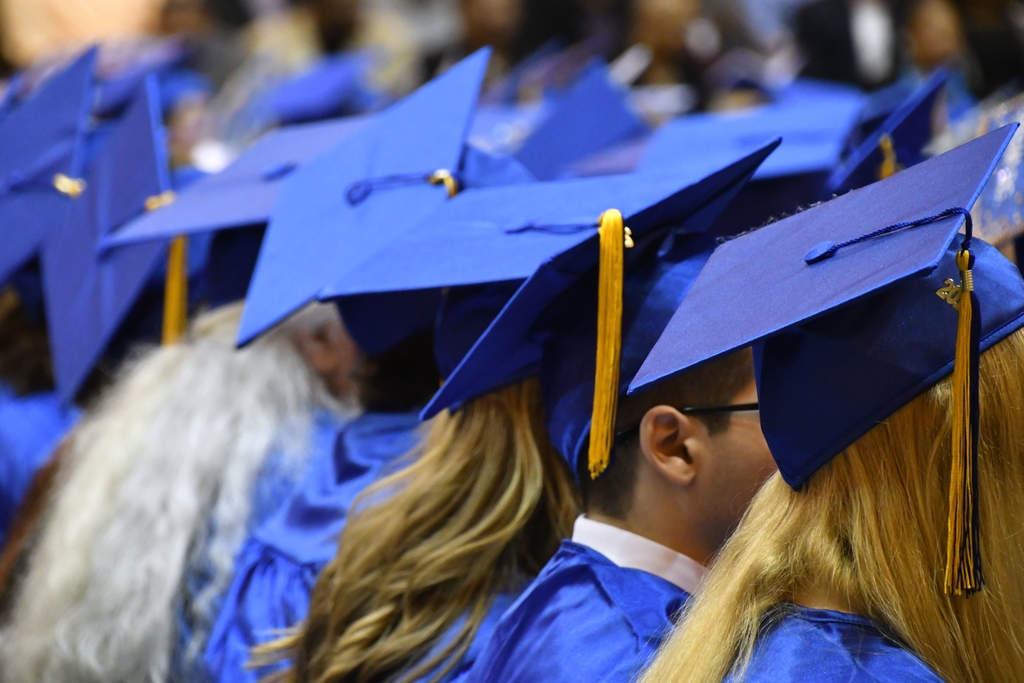 The Board of Education is accepting bids for the purchase and removal of surplus wood, cut on school district grounds. Bids should be submitted to the District Office by 3:30 pm, Wednesday, June 16, 2021. Please see the bid form here:
https://brdfrd.com/KKYVyG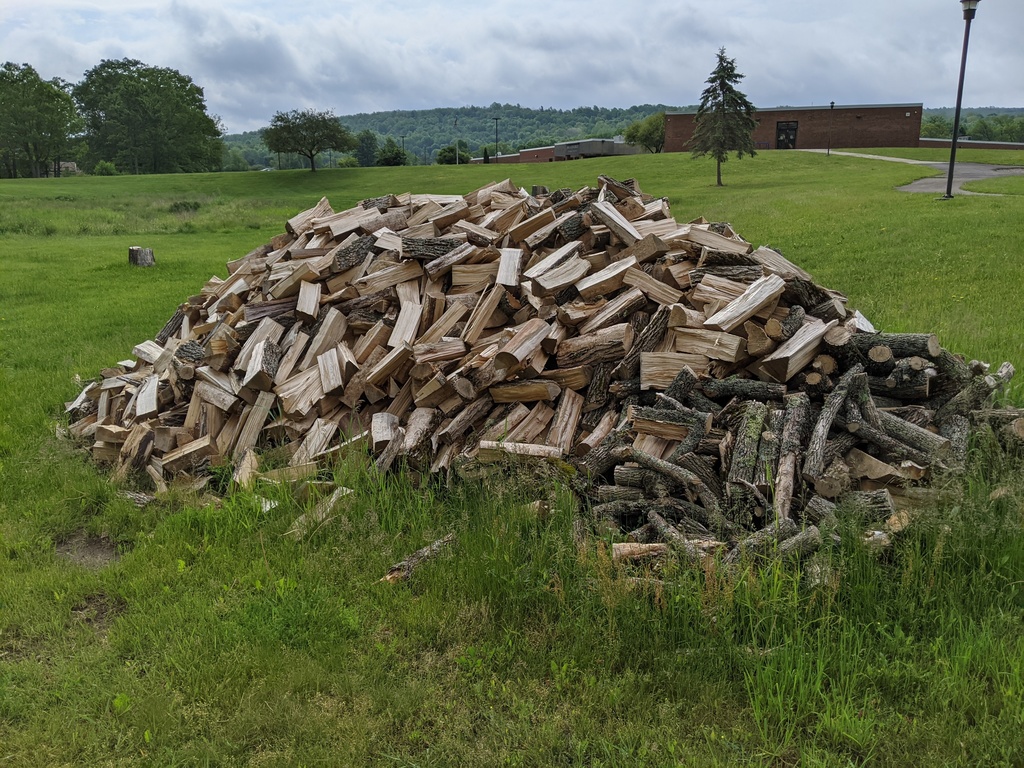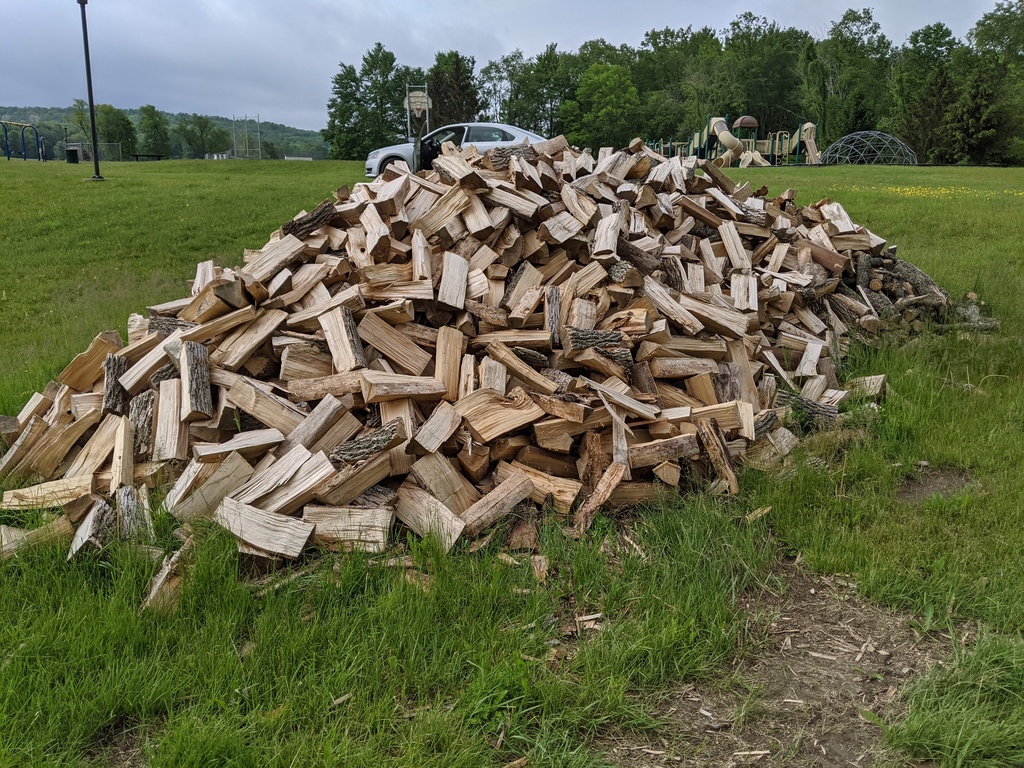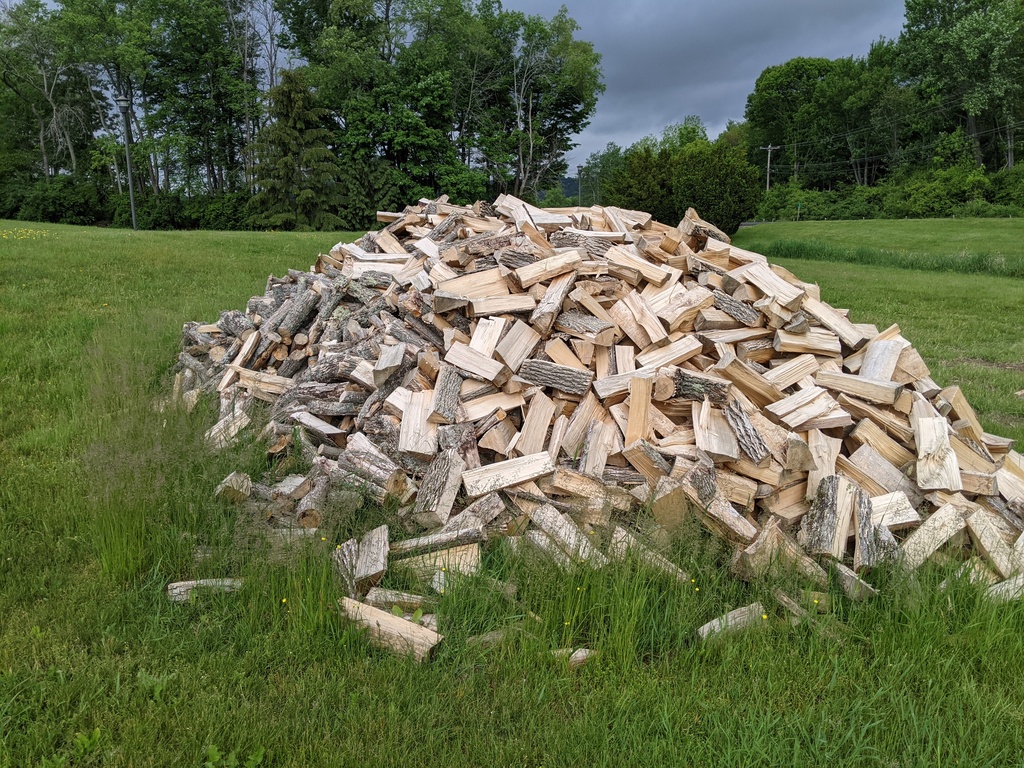 STEM class student's latest project. Awesome hands on learning!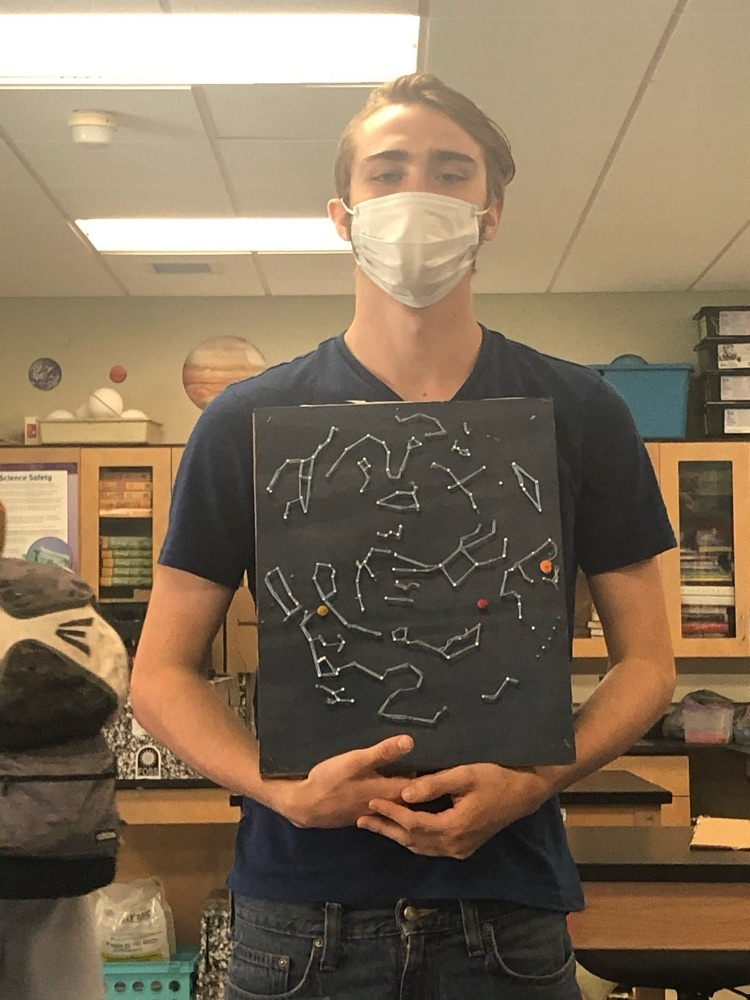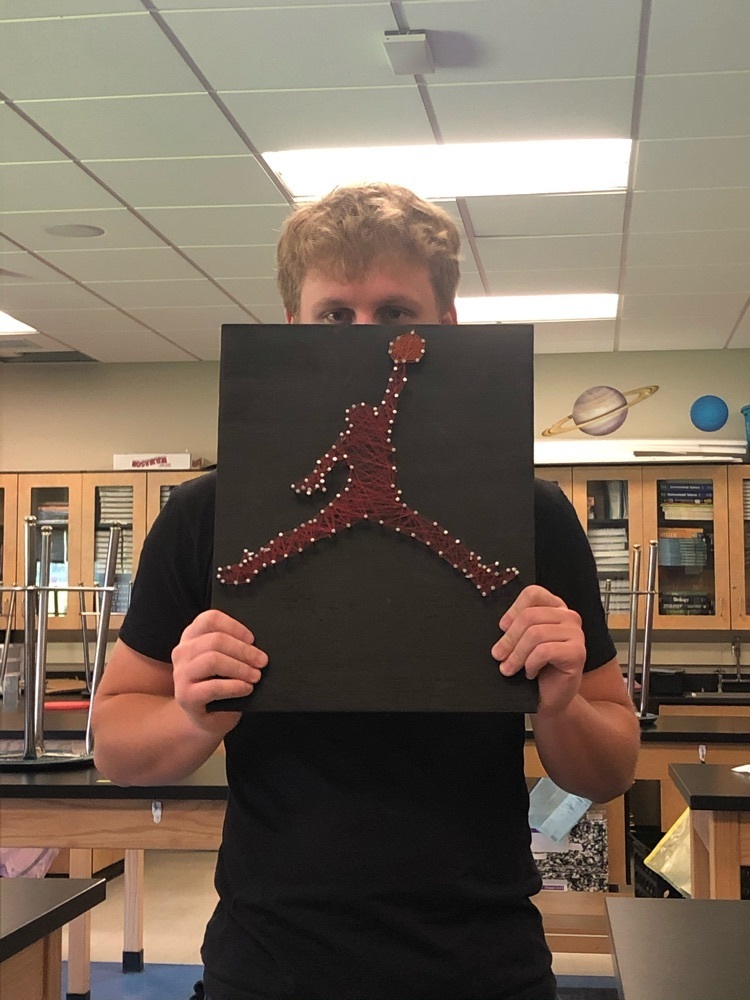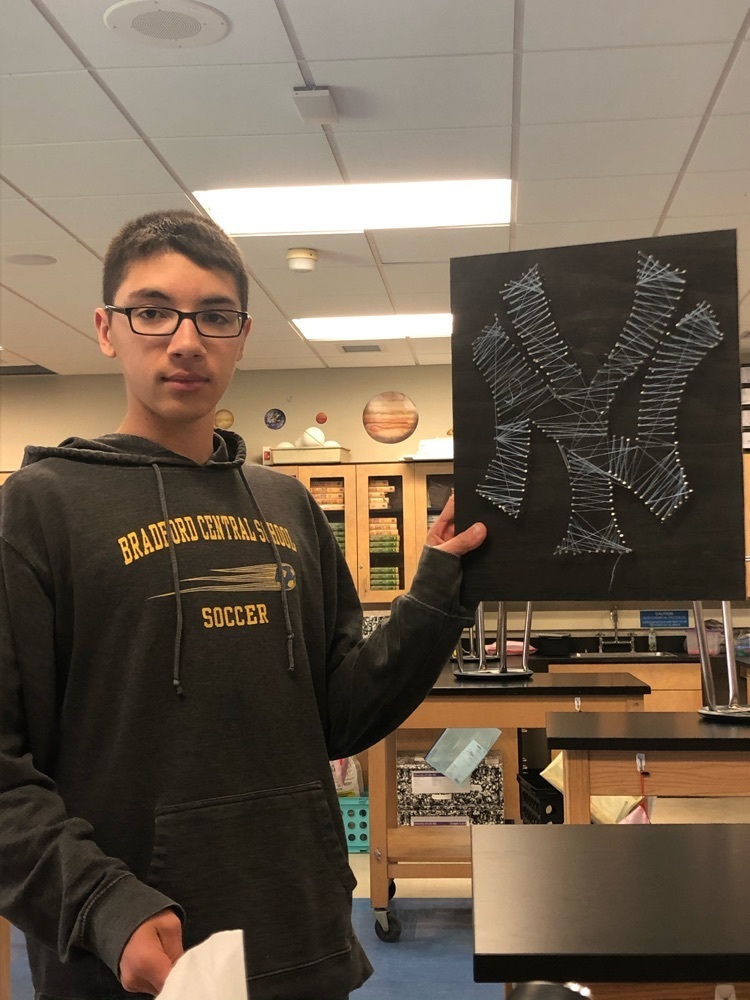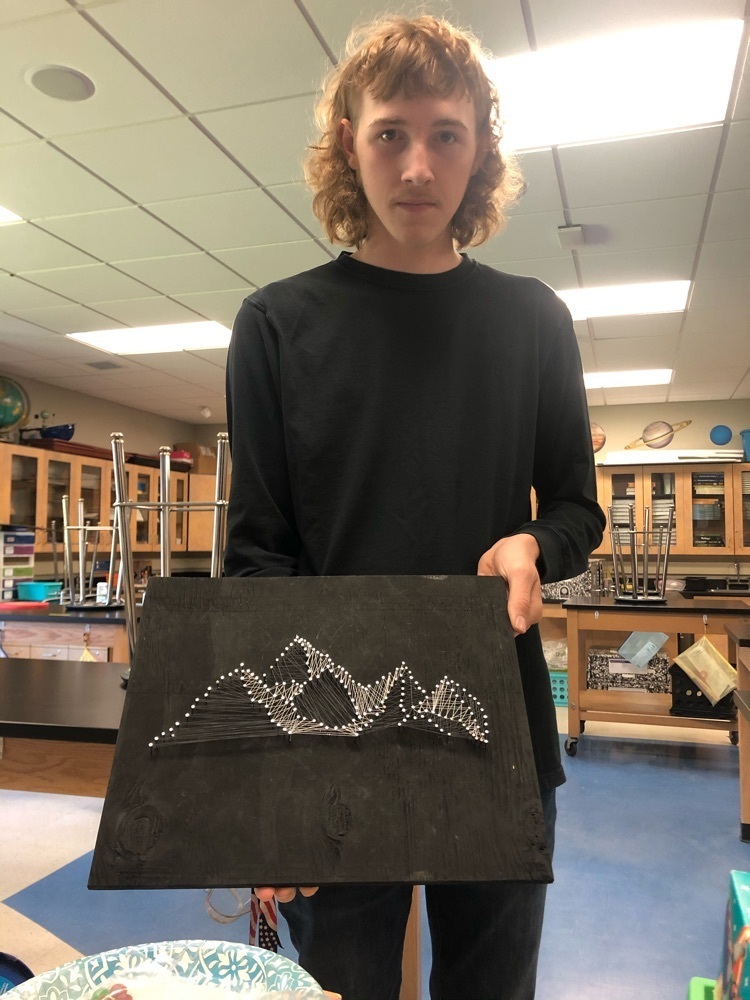 There will be a walk-in COVID-19 vaccination clinic today at the school between 4:00 - 6:00 PM.

The Bradford Central School District would like to honor and thank all current and former military members. Your service and sacrifice is greatly appreciated and respected.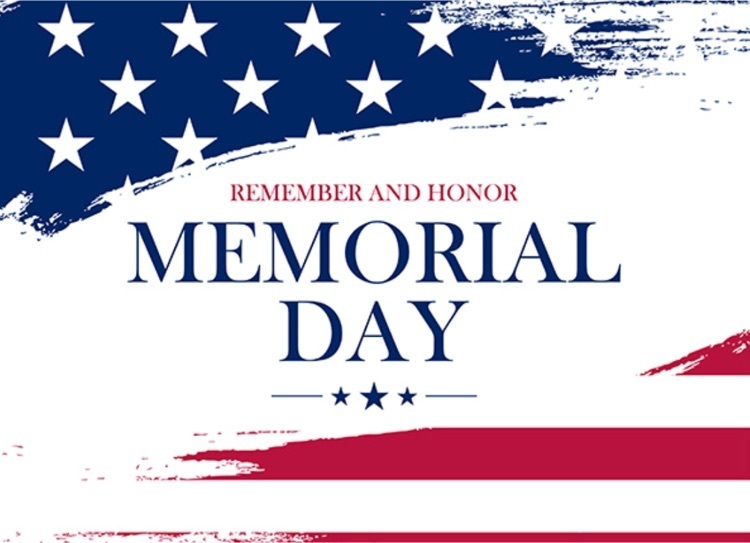 Walk-in COVID-19 Vaccine Clinic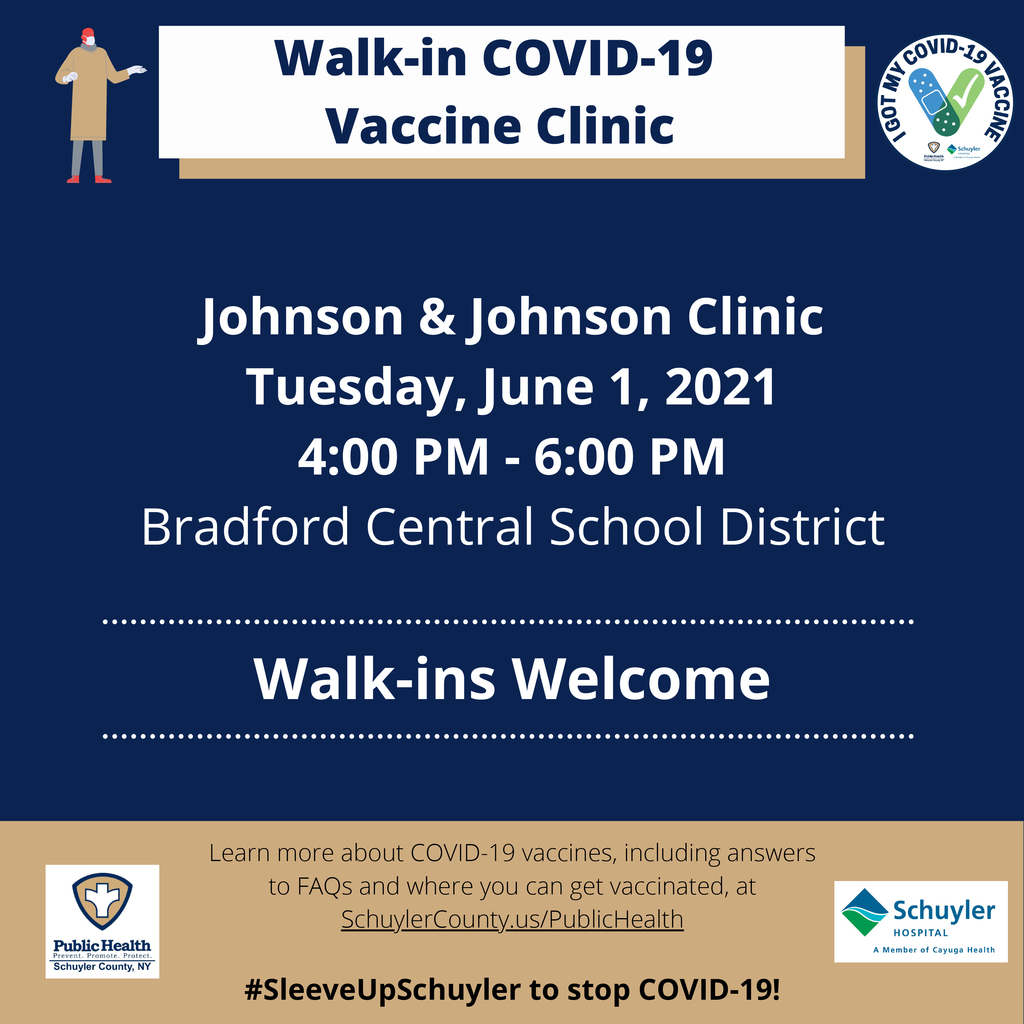 We want to be sure that this Graduation season is filled with memories and safe celebrations and that no school or family has to suffer because of unsafe decisions around alcohol. Please read this important flyer from Catholic Charities, Steuben Council on Addictions, and the Steuben County Sheriff's Office.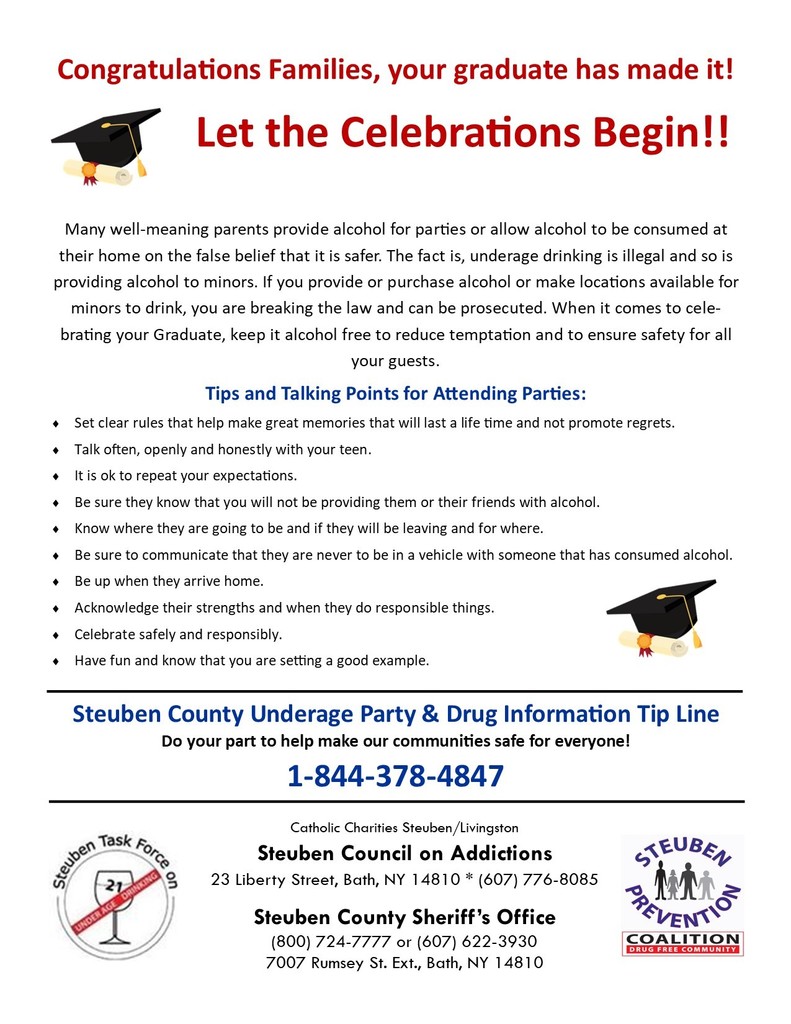 A big BCS "Thank You" to Ms. Gee and Mrs. Stopka for helping to spruce up the area outside our transportation facility. I wouldn't be surprised to see Better Homes and Gardens dedicating a full story to this botanical masterpiece.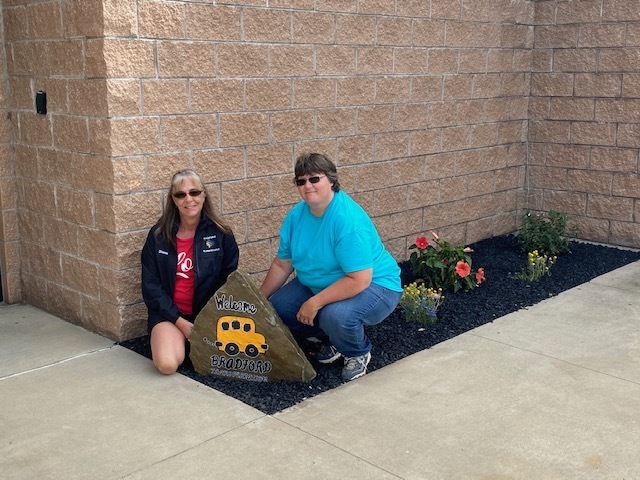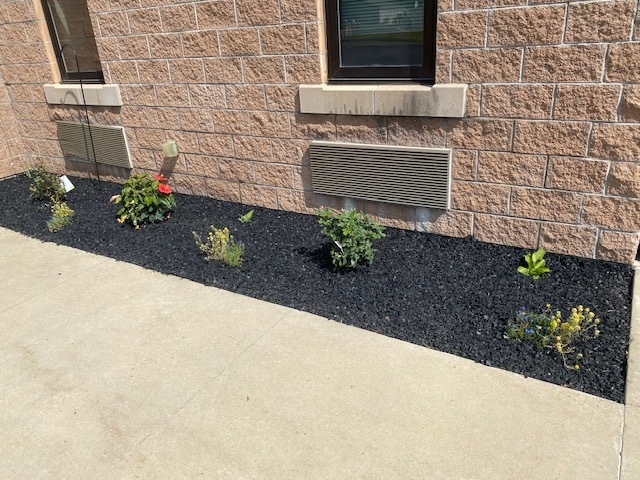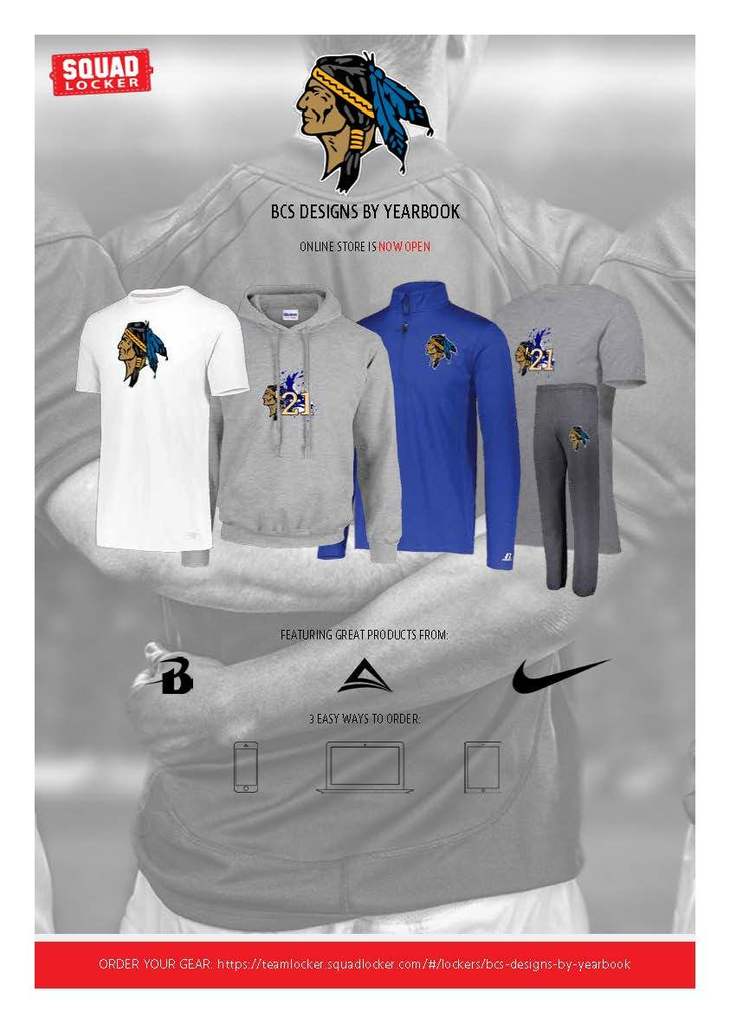 Congratulations to Michael, whose artwork was selected from the 2021 Congressional Art Competition, to hang in Congressman Reed's Washington D.C. office for the upcoming year. BCS is proud of you and your talent.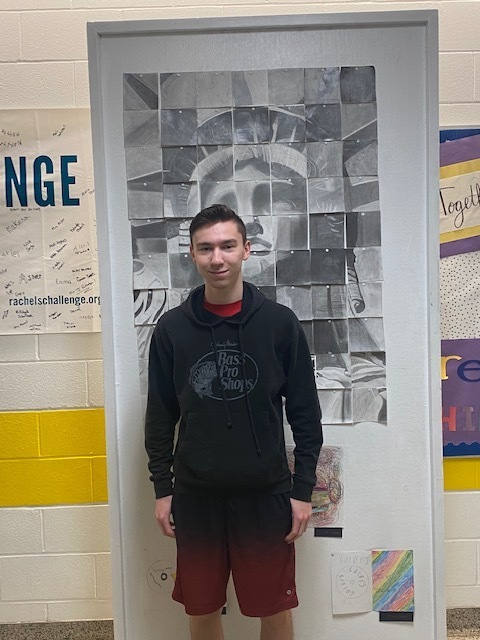 Walk-in COVID-19 Vaccine Clinic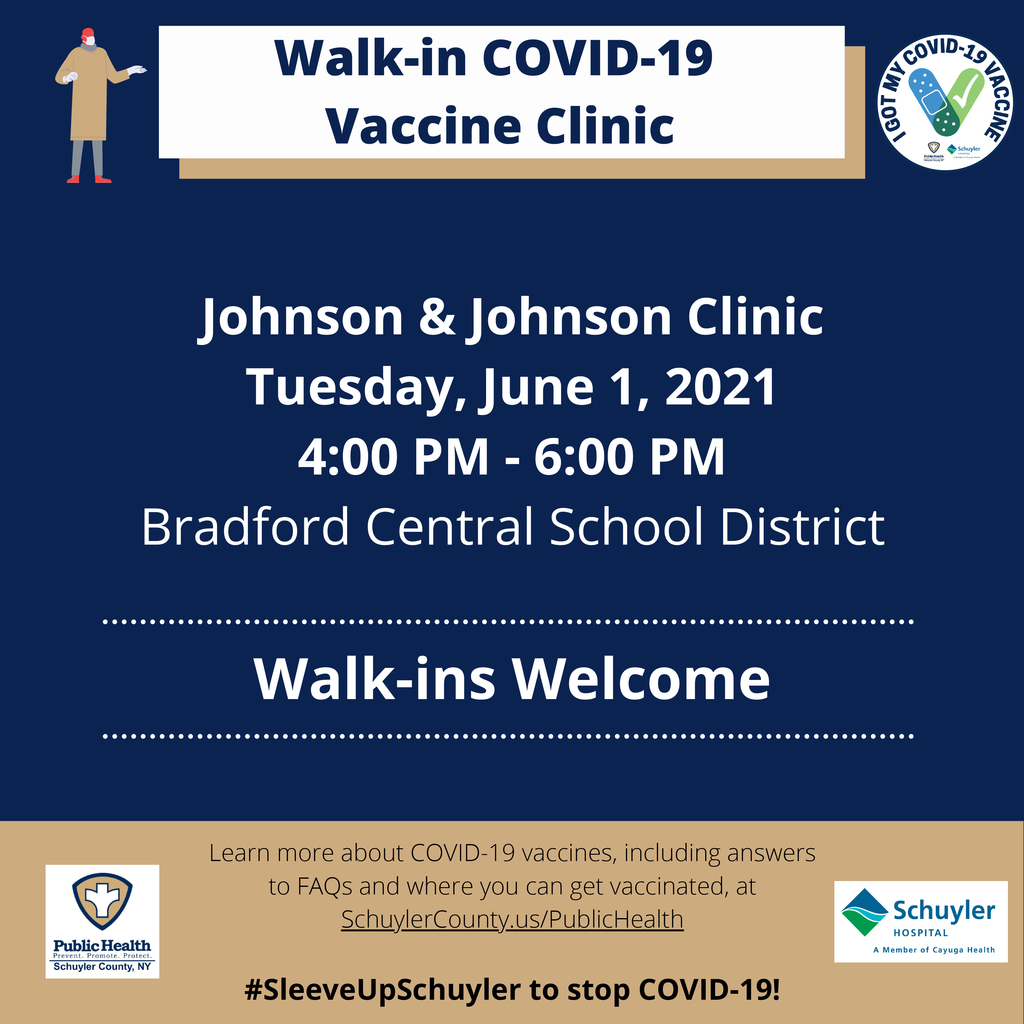 Dear BCS Community, Thank you to everyone who participated in the school budget vote yesterday. All propositions passed and Mrs. Erica Machuga was elected to a 5-year term on the Board of Education. Budget Vote 33-29 Transportation Purchase 49-12 Board Seat 53

Today, the Bradford Central School District will be holding it's annual school budget vote between noon and 8 PM in the school cafeteria. Please come out and vote on the budget. Go Braves!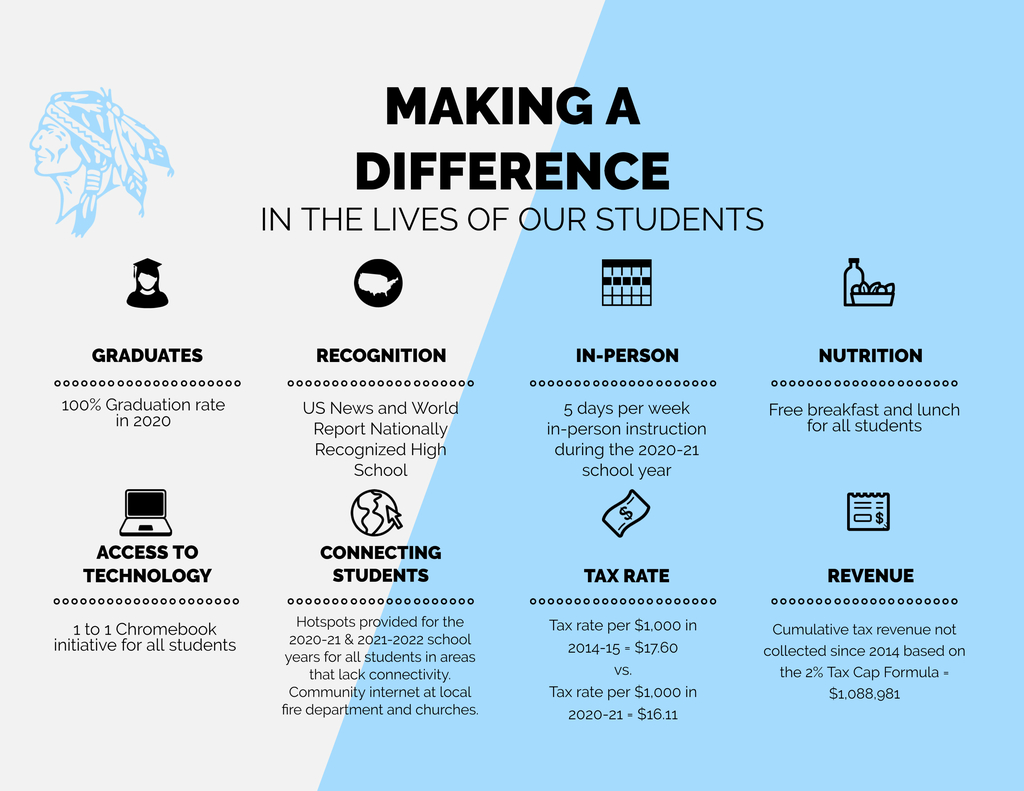 The district recognizes the positive impact that the internet can have on our students and families and we remain committed to expanding the reach of internet access to as many homes as possible throughout our community. Recently, the FCC authorized a temporary Emergency Broadband Benefit program designed to help households afford Internet service during the pandemic. The Emergency Broadband Benefit will provide a discount of up to $50 per month toward broadband service for eligible families and households who are struggling to stay connected during the #COVID19 pandemic. Eligible households can also receive a discount of up to $100 for the purchase of a laptop, desktop computer, or tablet from participating providers. For more info, please visit: fcc.gov/broadbandbenefit or contact the district. #DigitalDivide #BroadbandForAll Enrollment for the program begins today.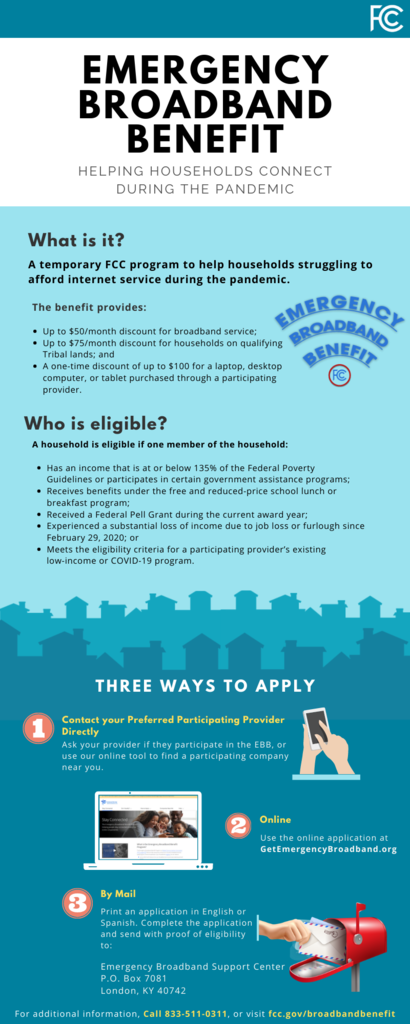 The 2021-2022 Budget Presentation will be held virtually this evening at 6 PM. You can join the presentation and present questions via Zoom using the following link:
https://E2CCB-GST.zoom.us/j/93783217538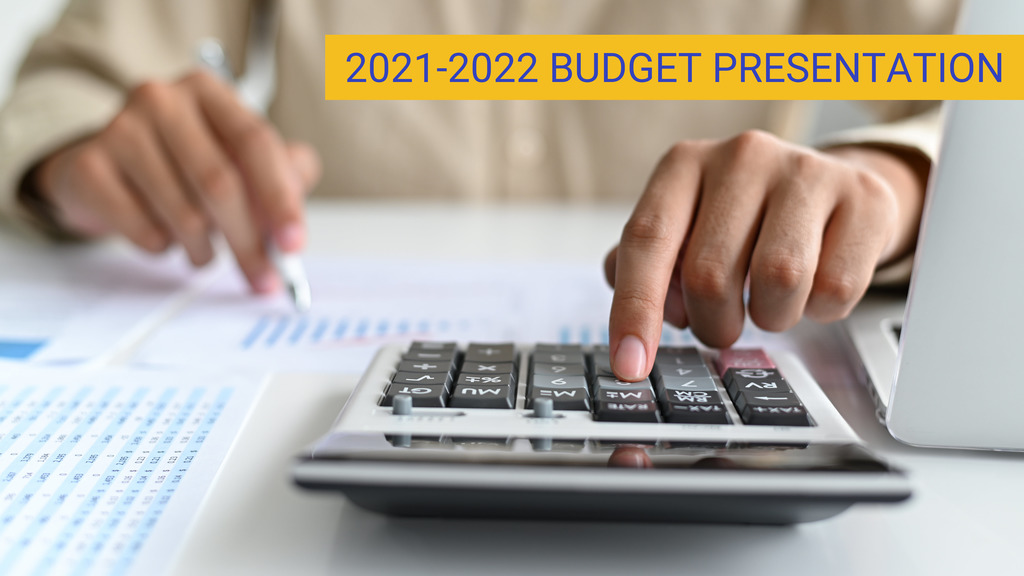 Happy Mother's Day to all our Brave Moms!