Any student/family that would like to attend the Elmira Enforcers game this Friday, 11/8 please turn the order form into the office ASAP. Our chorus will be singing at this event.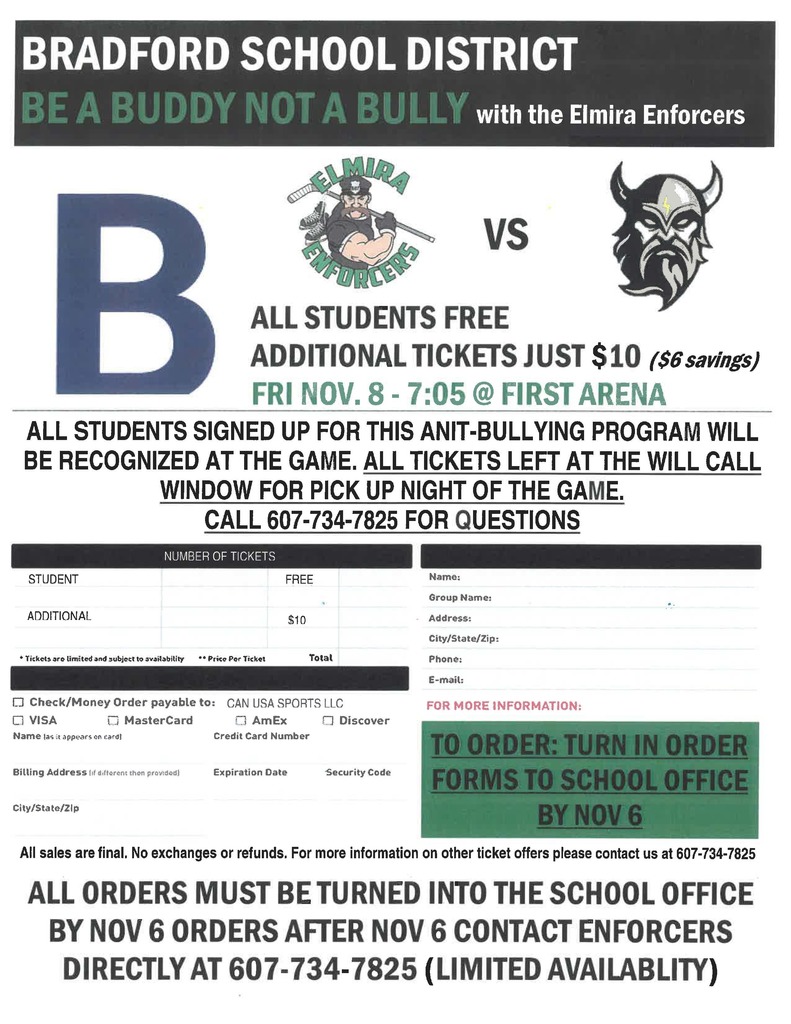 Violette represented BCS with pride at the zone 15 Junior High Area All State Musical festival this weekend. She was part of the mixed chorus group. Thanks to Miss Troost for helping Violette prepare. The concert was fantastic!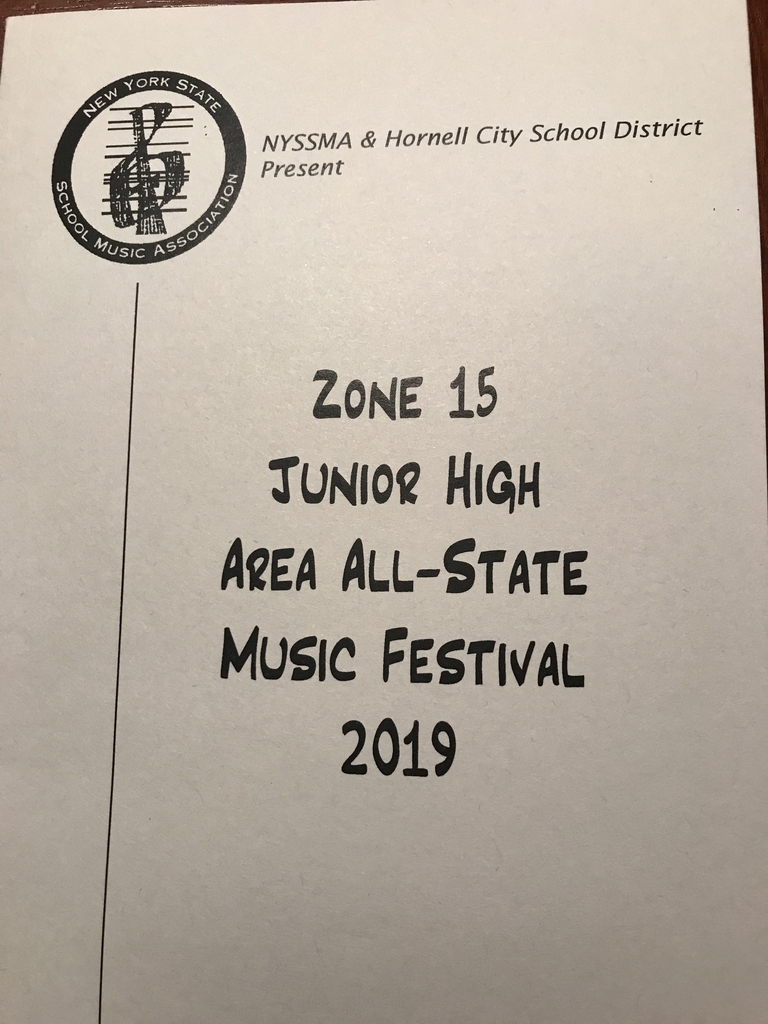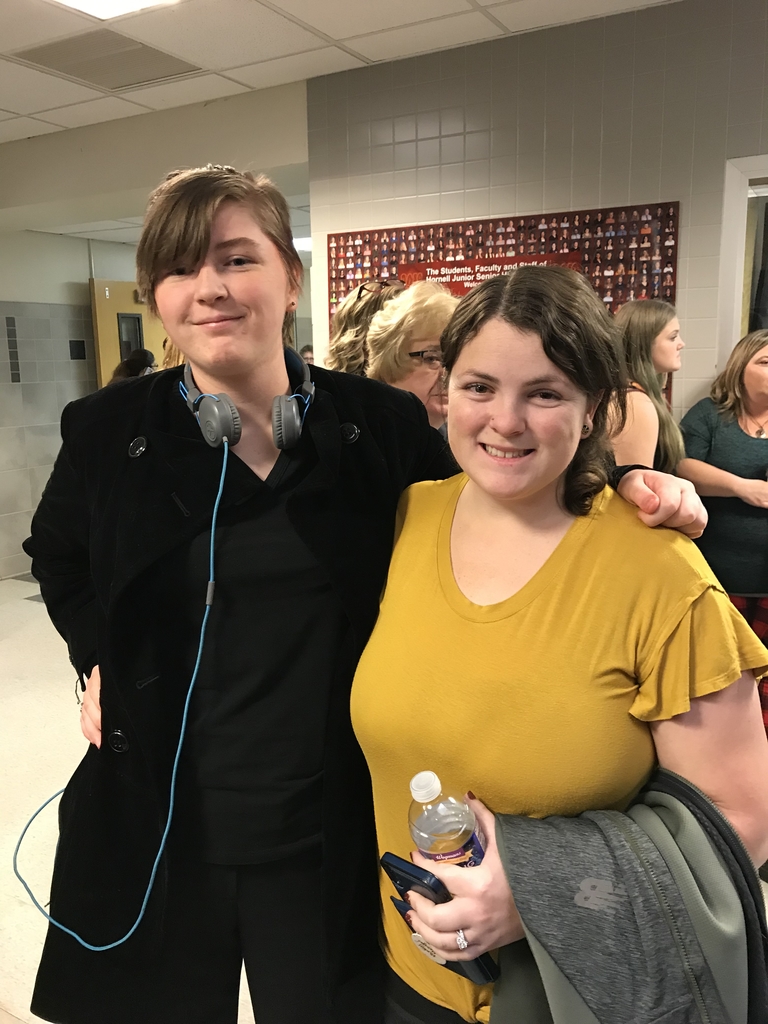 Hello, As we celebrate Halloween tomorrow here are a few reminders. Students in grades Pre K - 6 will have time to change before the Halloween parade. 7-12 grade students can wear their costume during the day as long as it doesn't interfere with learning. We will be ending the day with a costume parade for students in grades Pre K - 6. Families are welcome to attend the parade and see the children dressed up in Halloween costumes. Anyone wishing to watch the parade can sign in and then go into the gym to be seated in the bleachers. The parade will start at 2:30 and go around the school hallways and through the gym. Any parent/guardian that would like to sign their child out after the parade should send a Request for Transportation Change form in to school with their child on Thursday or sooner. All sign outs will take place in the cafeteria. The students will return to their classroom after the parade to gather their belongings, then they will be dismissed to the cafeteria, if they are getting picked up. Thank you in advance for your understanding as we are always working toward school safety and security. All students are allowed to wear costumes this day as long as they follow a few guidelines: 1. Face painting should be applied at home and should be minimally applied so that students' faces are recognizable. 2. Costumes may not mock another student, faculty member, race, religion or lifestyle preference. 3. Costume accessories that are deemed dangerous or similar to weaponry are not permitted. 4. Do not wear masks or any item that will impede your vision or identity. 5. Finally, all costumes should maintain the integrity of our school dress code. (No hats during the school day. Hats can be worn during the parade.) Have a great night! I'm so excited to see everyone dressed up tomorrow!

The PTO rollerskating party scheduled for Friday November 1st is cancelled and will be rescheduled for a later date

Good luck to our girls soccer team who will be playing their opening round sectional playoff game in Alfred-Almond today at 3:00 PM.

Don't be offside, but do hurry down to BCS today at 3:00 PM to support the boys soccer team in their opening game of sectional playoffs. Our GOAL is to fill the stands and cheer on the boys to victory. Go Braves!

Who needs a calculator, I think I'll use my brain instead.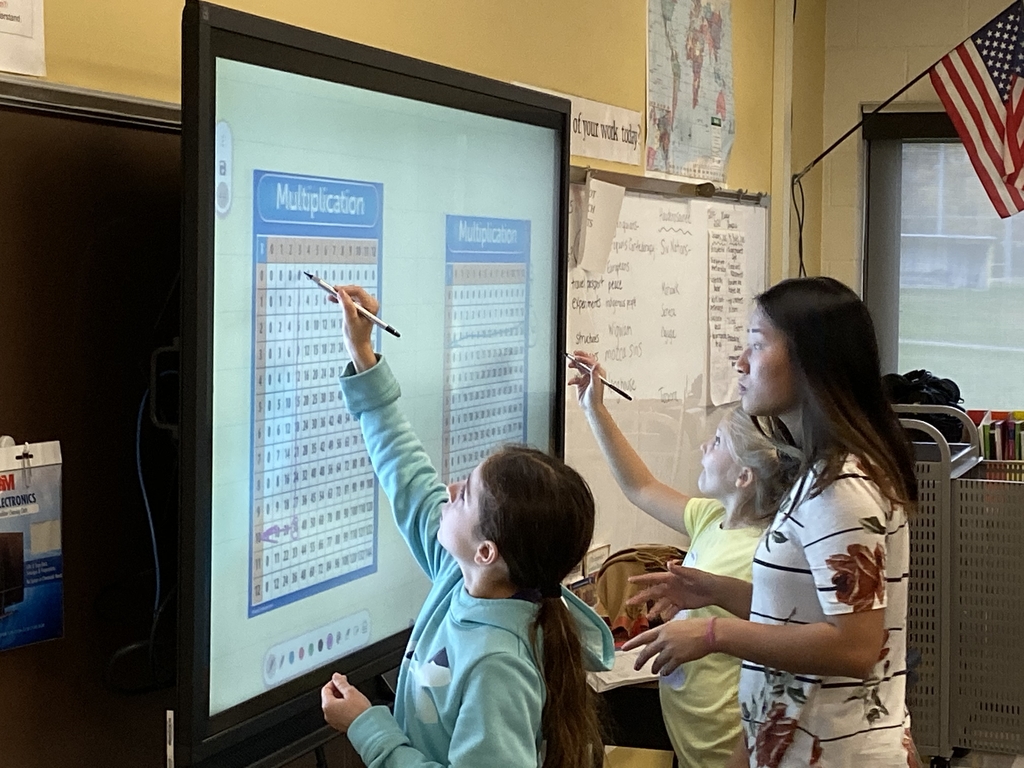 Wear orange and help BCS Celebrate Unity Day tomorrow, October 23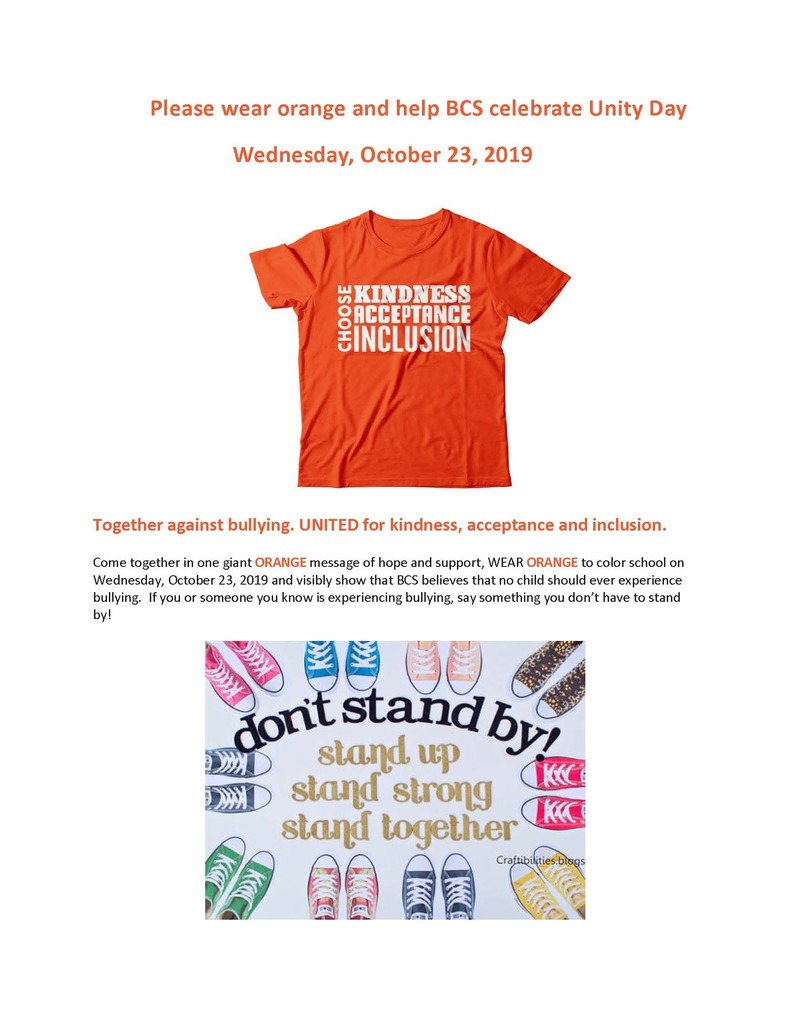 Congratulations to Samantha Welch, the 2019 Student of the Year, as selected by the Collision Repair Educational Foundation. Sam will be traveling to Las Vegas next week to be recognized nationally for her accomplishments. BCS is so proud of you Sam!

6th grade scientists measuring how far their air trolley will travel. My hypothesis is that with continued hard work these students will be famous inventors or engineers someday.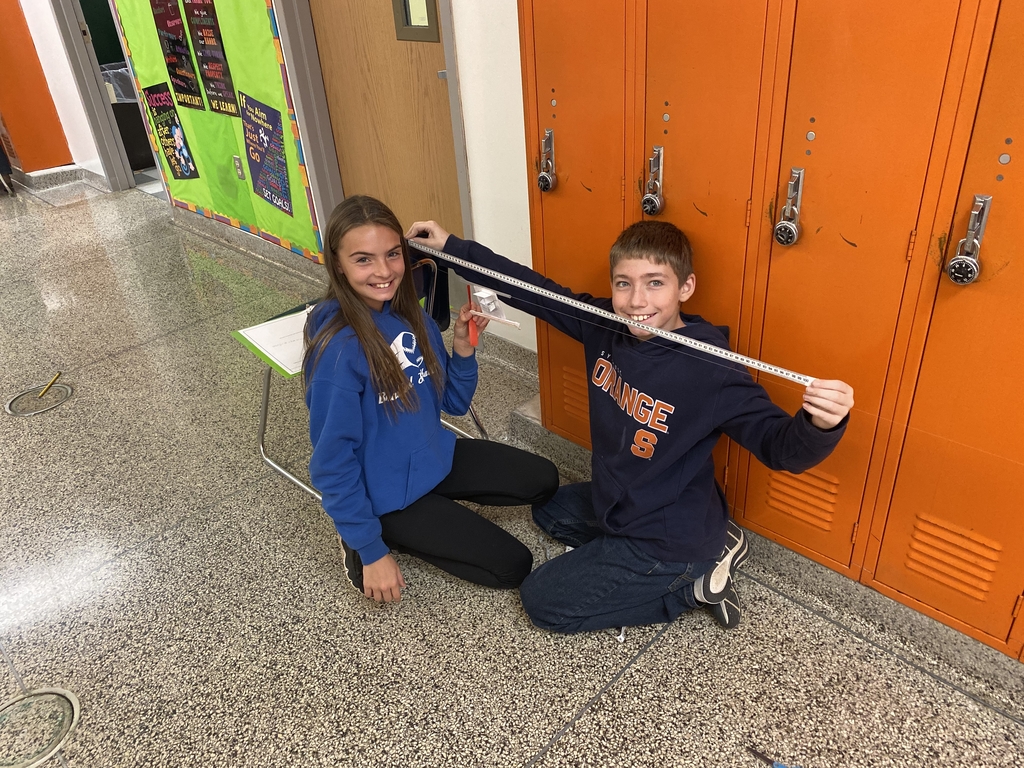 Congratulations to a great group of Seniors!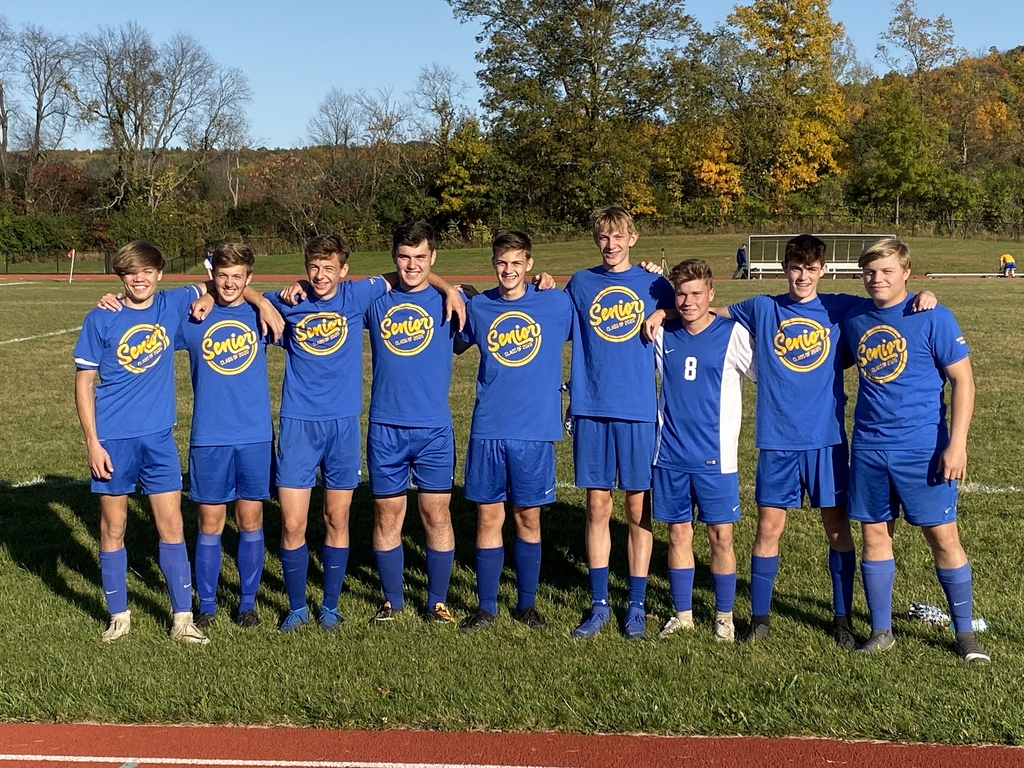 The Board of Education meeting scheduled for October 15 will now begin at 7PM

If you've experienced any recent issues with your photo order please use the contact number provided here. Also, picture retake day is scheduled for November 20th and sports team photos are scheduled for October 15th.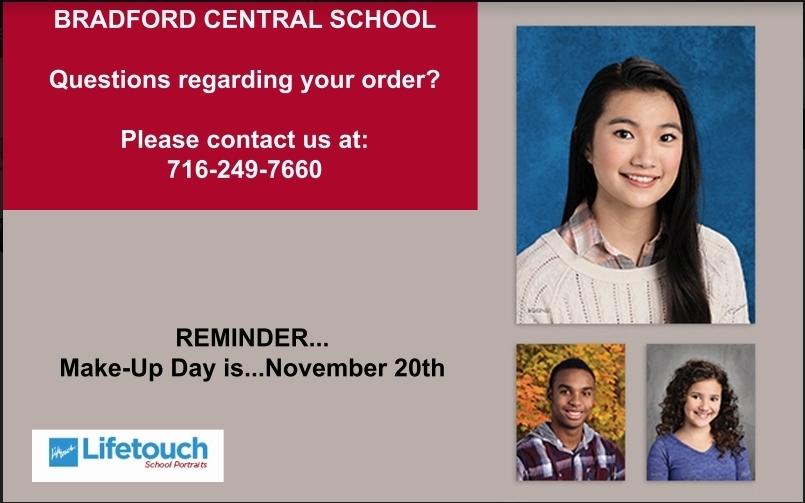 Friday, October 11th Emergency Go Home Drill; Students will be dismissed 15 minutes early Elementary 2:50 High School 2:55. Any student that is not picked up by 2:55 will be loaded onto a bus to evacuate the school for a short amount of time. Our student athletes will have special transportation on Friday.

Southern Tier Tobacco Awareness Coalition (STTAC) and Reality Check are participating in the Truth Initiative's National Day of Action on October 9th.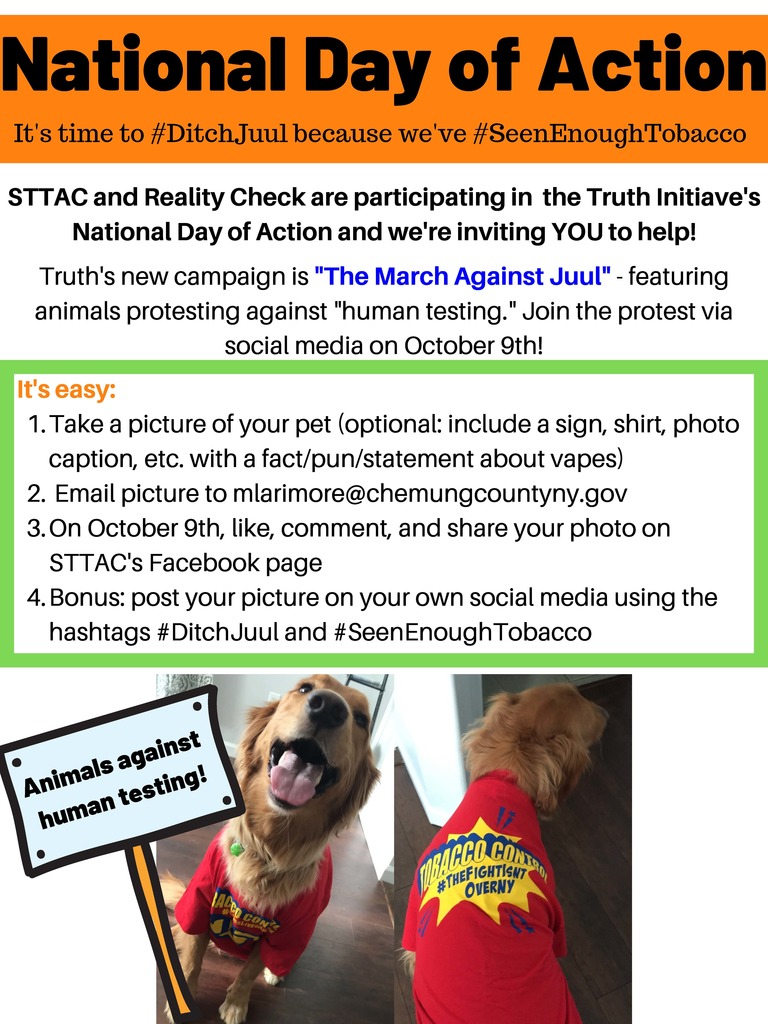 Some of the greatest students and staff exist under this roof. Go Braves!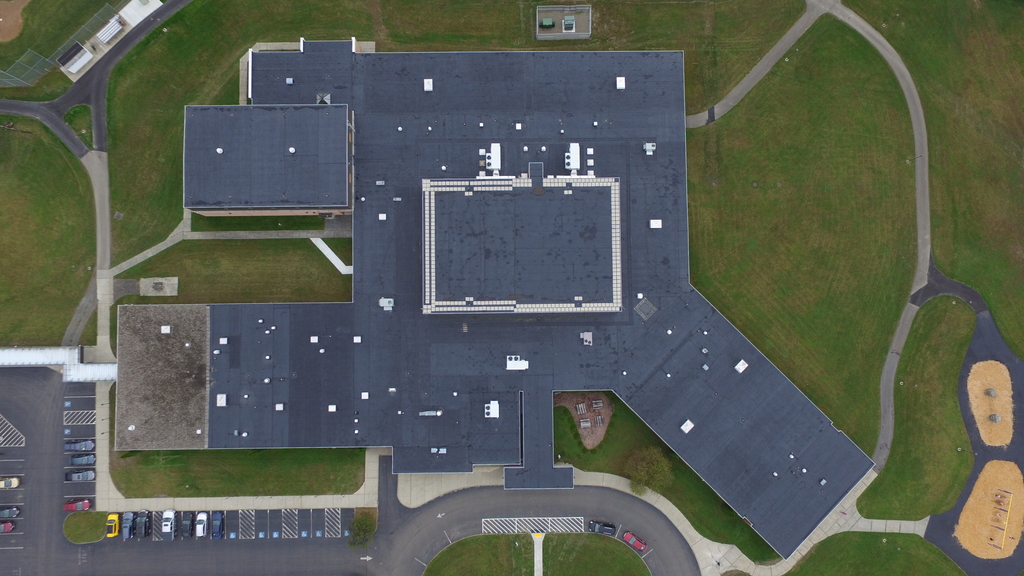 Cooking meals just like Mom use to make. Thank you to our cafeteria staff for all that they do.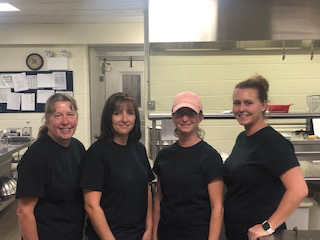 2nd graders at BCS had the opportunity to SKYPE with author Kim Norman and celebrate a Book Day for her 19th book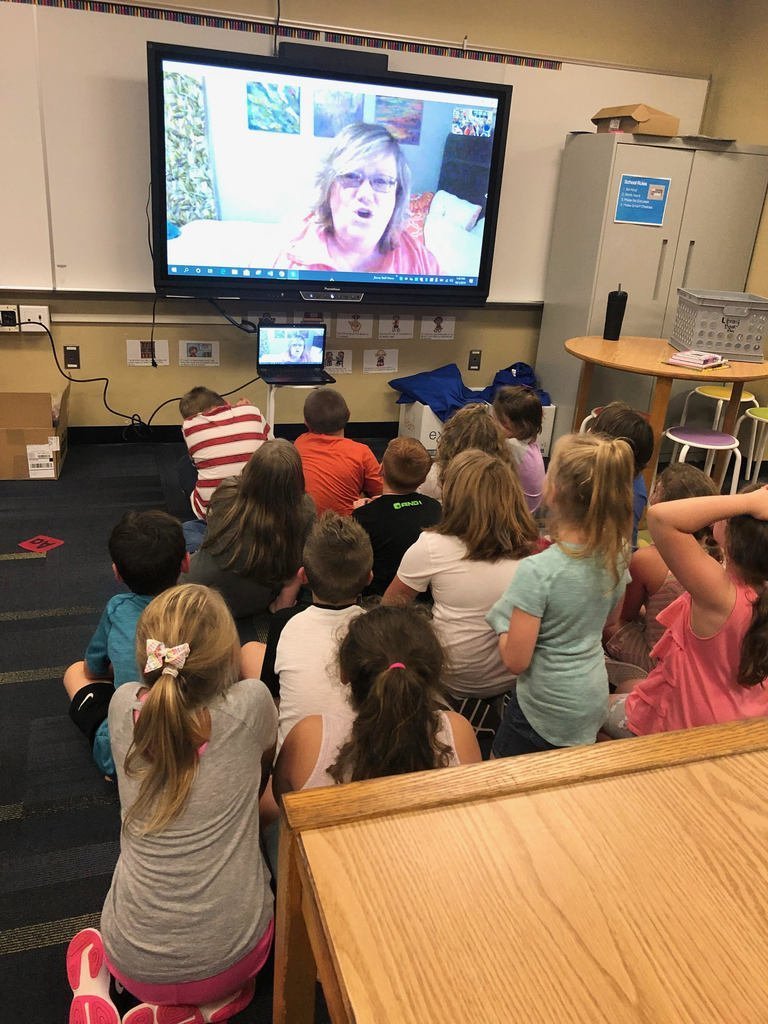 BCS 2nd and 4th grade students proudly displaying the birthday cards they made to send to a WW2 veteran who will soon be turning 100 years old. Thank you Deputy Van Galder for helping to organize this event.